Jan 1, 2011
HAPPY NEW YEAR FROM AP CONNECTION!
I have to say that last year has gone pass ever so quickly...
This year, I would like to try more of new stuff :D
We are already planning on the next soukoukai with K-Tours in May.
Also this year, I will be buying myself a drift car sometime and actually start drifting LOL :D
Jan 12, 2011
Tomei is a very popular company specialized in engine parts.
Today, I have sent this valve lifter for CA18 to Switzerland :D
Shipping to Switzerland was 2,400yen :)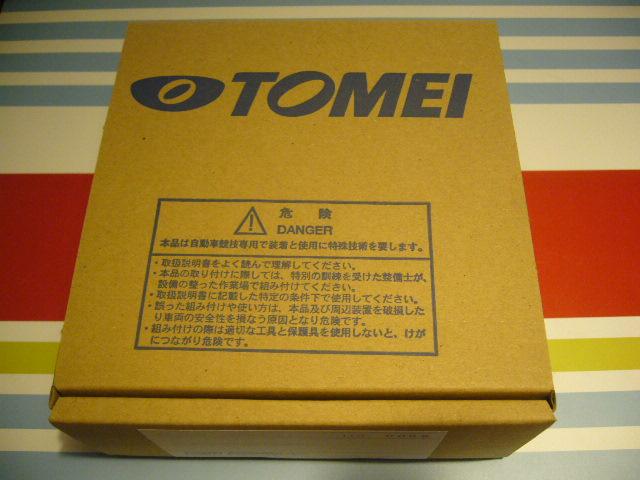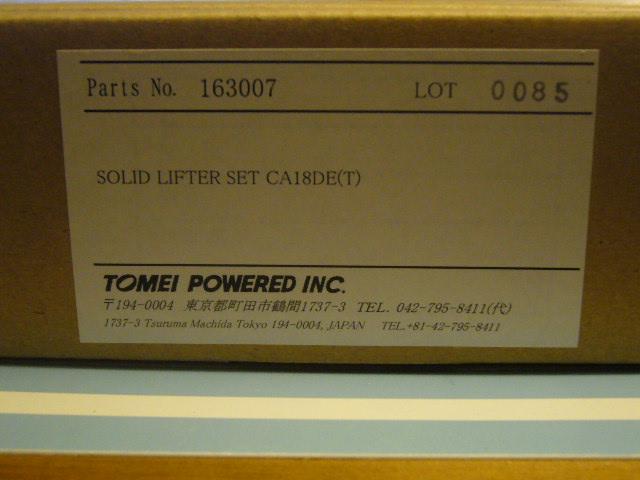 This one here is meter hood for R34 by URAS.
They have ones for Nissan meters and ones for aftermarket meters.
This one flew to Australia :D
Shipping to Australia for this was 2,400yen :)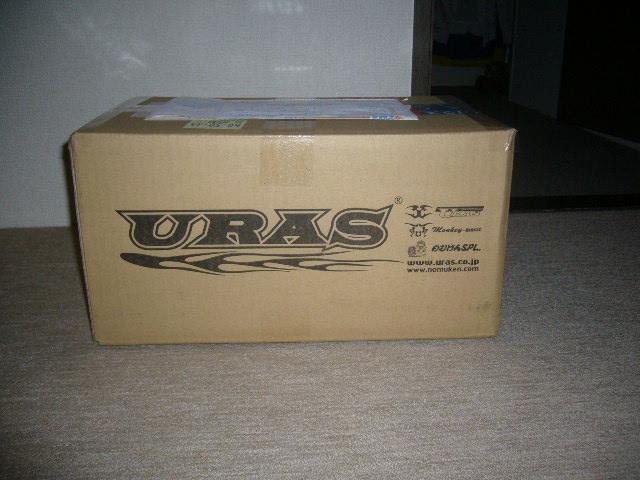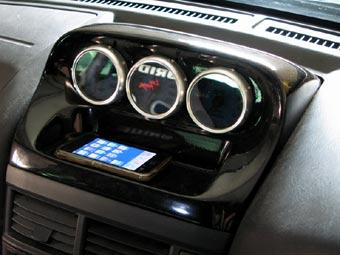 Feb 3, 2011
Terrible news for C-ONE lovers...
C-ONE was a popular company which is specialized in Toyota parts.
I had orders for Celica parts before and they were popular for tower bars.
Today, I have found out that they went bankrupted.... :(
Sad to know that we can't buy their parts anymore...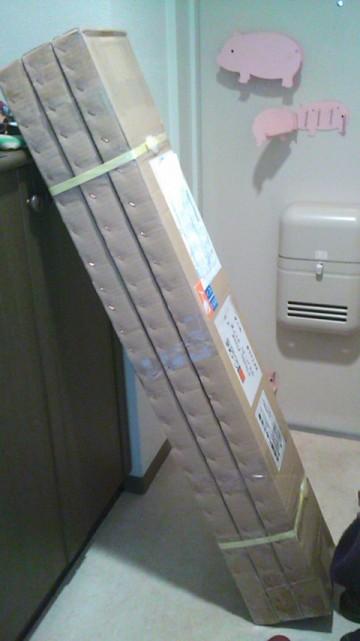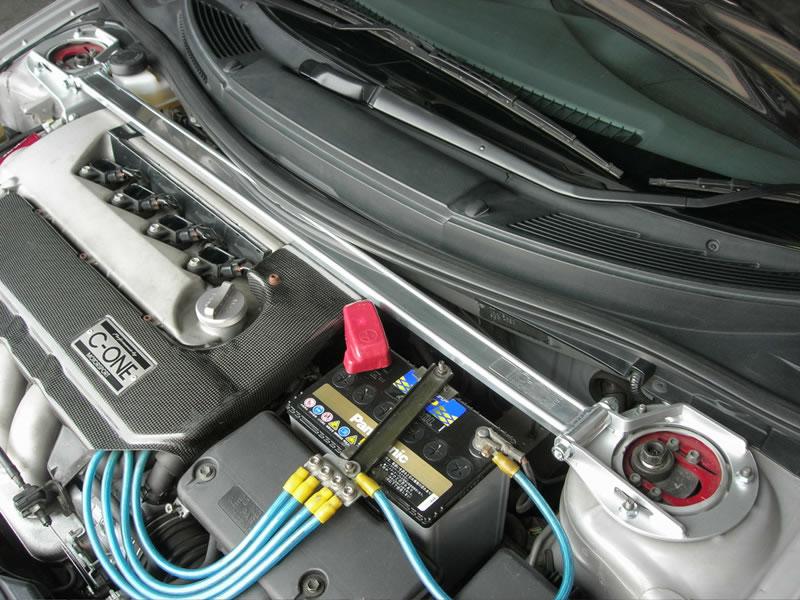 March 22, 2011
Long last....
I am organizing an drift event on May 5 2011 in Meihan.
Since the terrible news of earthquake in Japan, we are planning to do this event as a charity one.
If you are visiting Japan, please let me know and join us on our event.
We have few D1 drivers as a guest and booth by Super Made etc.
Plus we have a DVD recording!
Click here to see our flyer!
If you are interested to join us, plz send the entry form!
Click here for entry form...
March 24, 2011
Big news for me!
Just got back from garage where I bought my 180 :D
It's been sooo long since I sold my MX-5 so I was having itchy feet and itchy hands from not driving MT cars! lol
here is what it looks like.....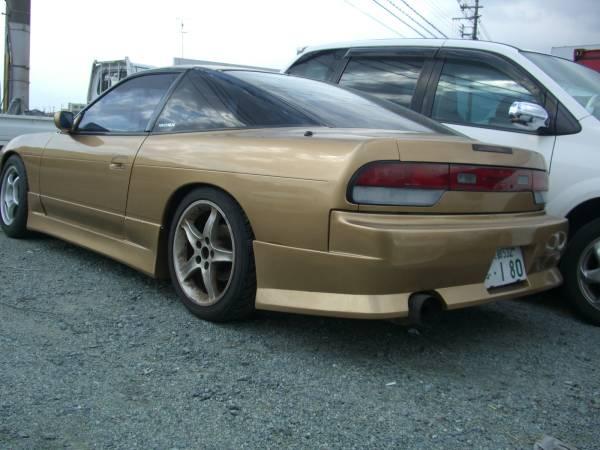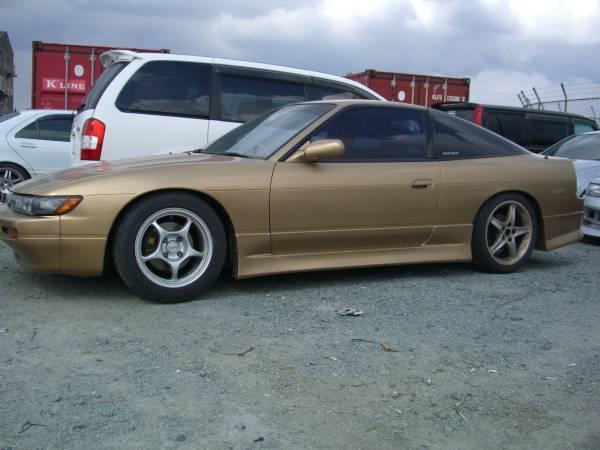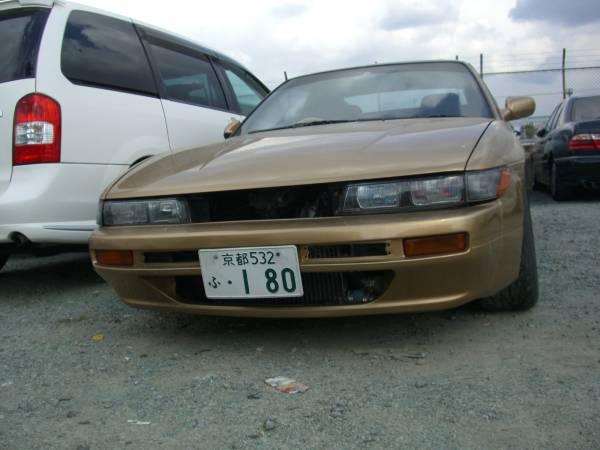 Yap, it doesn't have grill at the mo :(
It needs a lot of work to be done, most of all, I need a new seat or else I can't reach the clutch!!!!! :(
So I bought Bride's red seat and new red seat for passenger seat :D
All of my girl friends won't be happy sitting on dirty seats :(
Also I need navigation or I won't be able to drive home as I am so bad with directions :(
 
March 25, 2011
Bye bye to Switzerland...
Today, I had DB Schenker guy to pick up my customer's package :D
It has been sitting in my office for a while, and I had to wait for the last product to arrive which was from Saitama, very affected from the major earthquake...
But long last, it arrived last night and I was ready to send them today :D
Customer ordered diffs, wide fenders, wings, exhaust etc :D
By using this DB Schenker, it will get to the destinated airport in 3 days!
Just as quick as EMS.... :D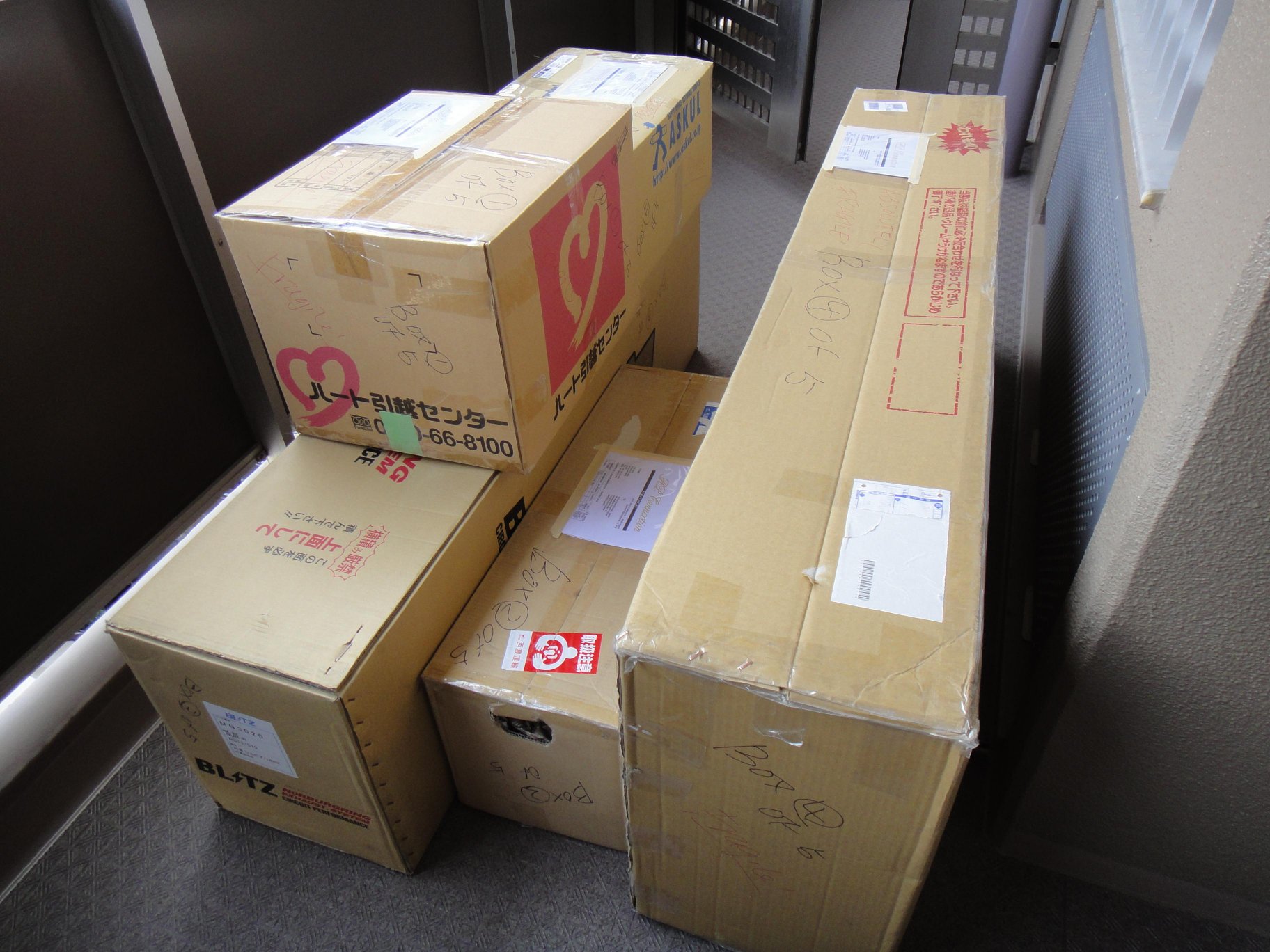 April 2, 2011
Tower bars for Celica and exhaust shield has been shipped out today :D
It weighted 9kg in total :)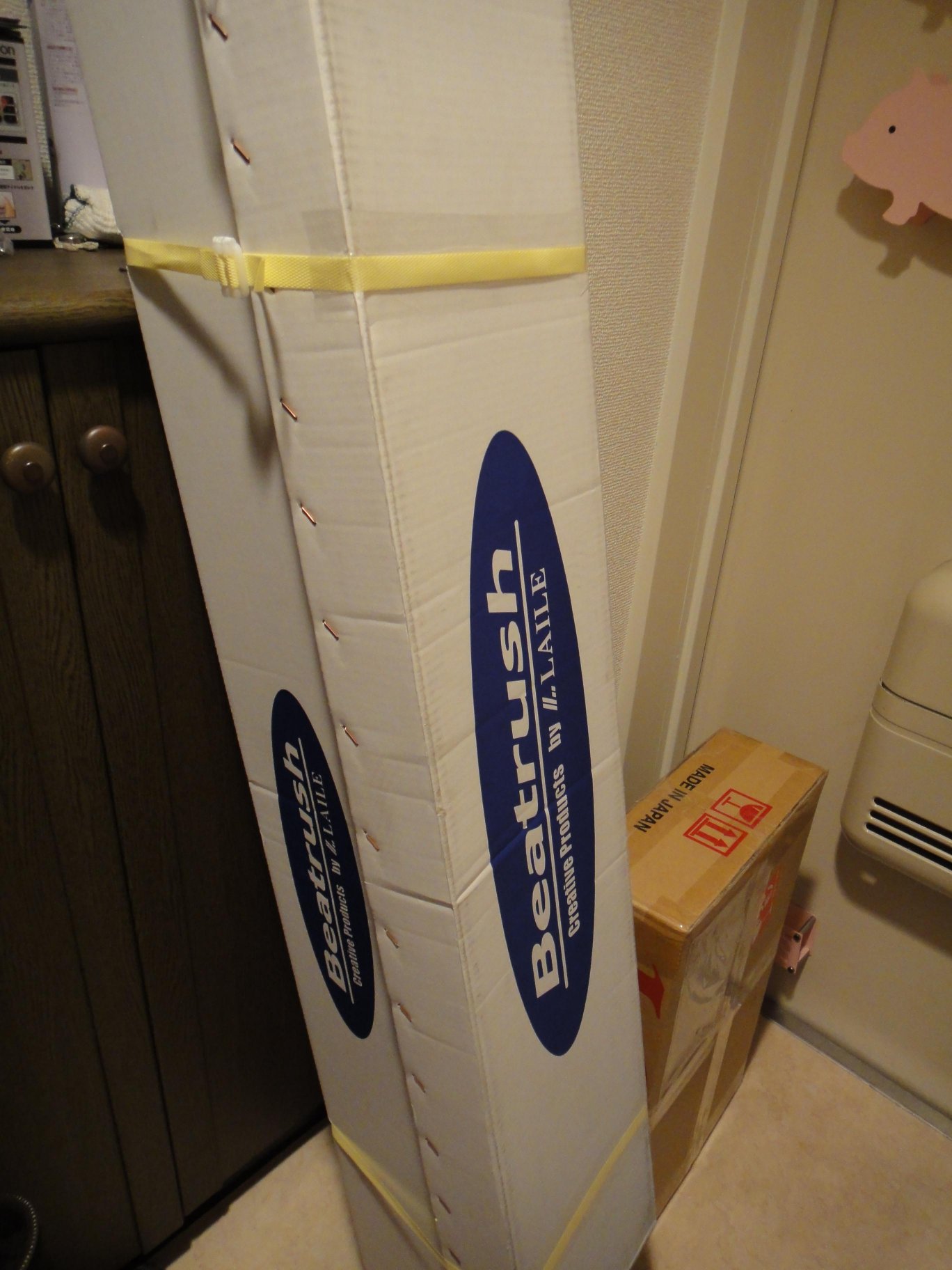 April 3, 2011
Car show in Nagoya :D
I drove down to Nagoya to pop into Exciting car show :D
Unlike Auto Messe, there are lots of drift cars :)
Boothes from URAS, ORIGIN, D-MAX, Yashio Factory, Super Made, Nagano Kobo etc. were all there too along with famous drivers like Drift Samurai, Nomuken, Manapee, etc :D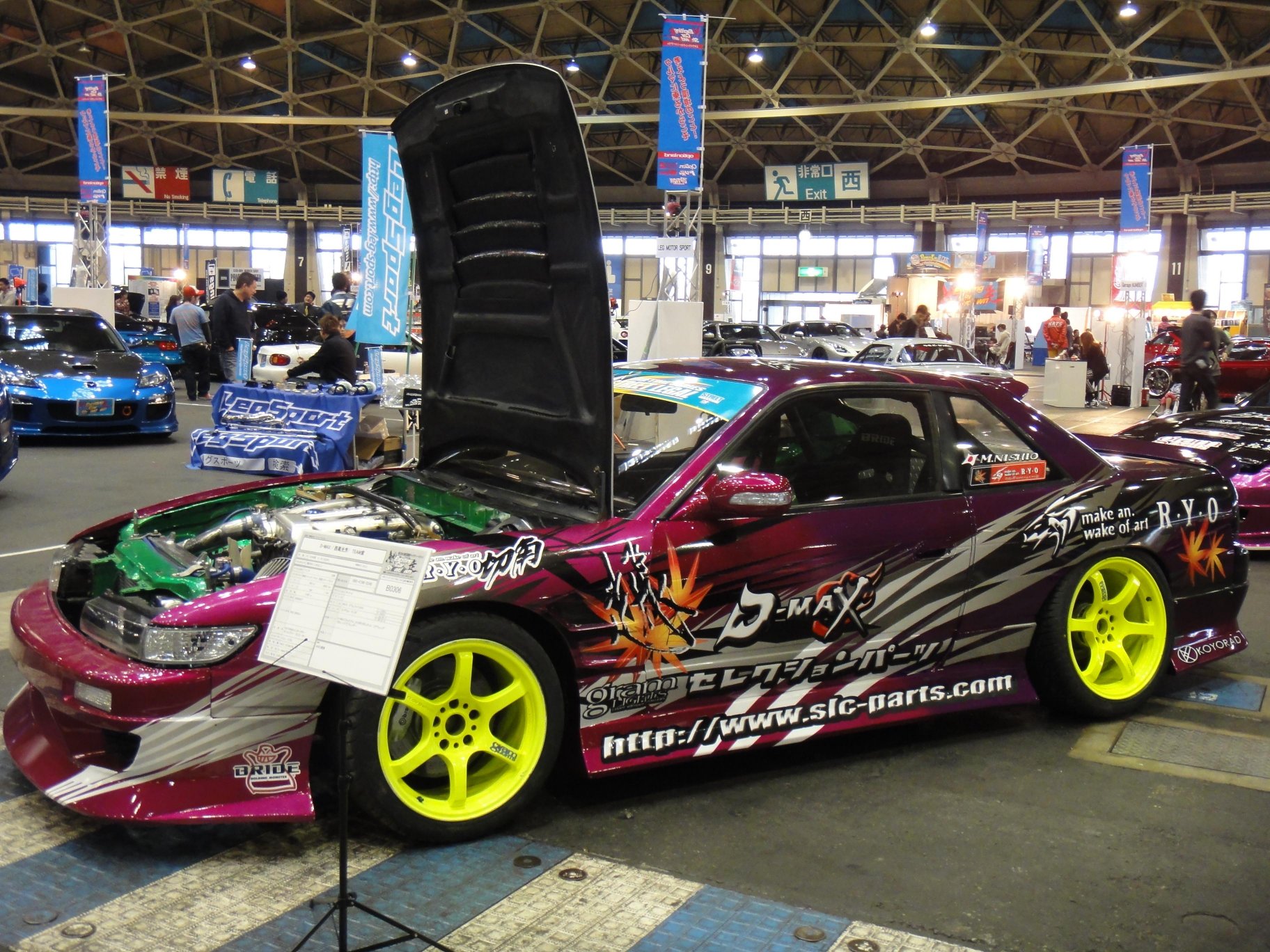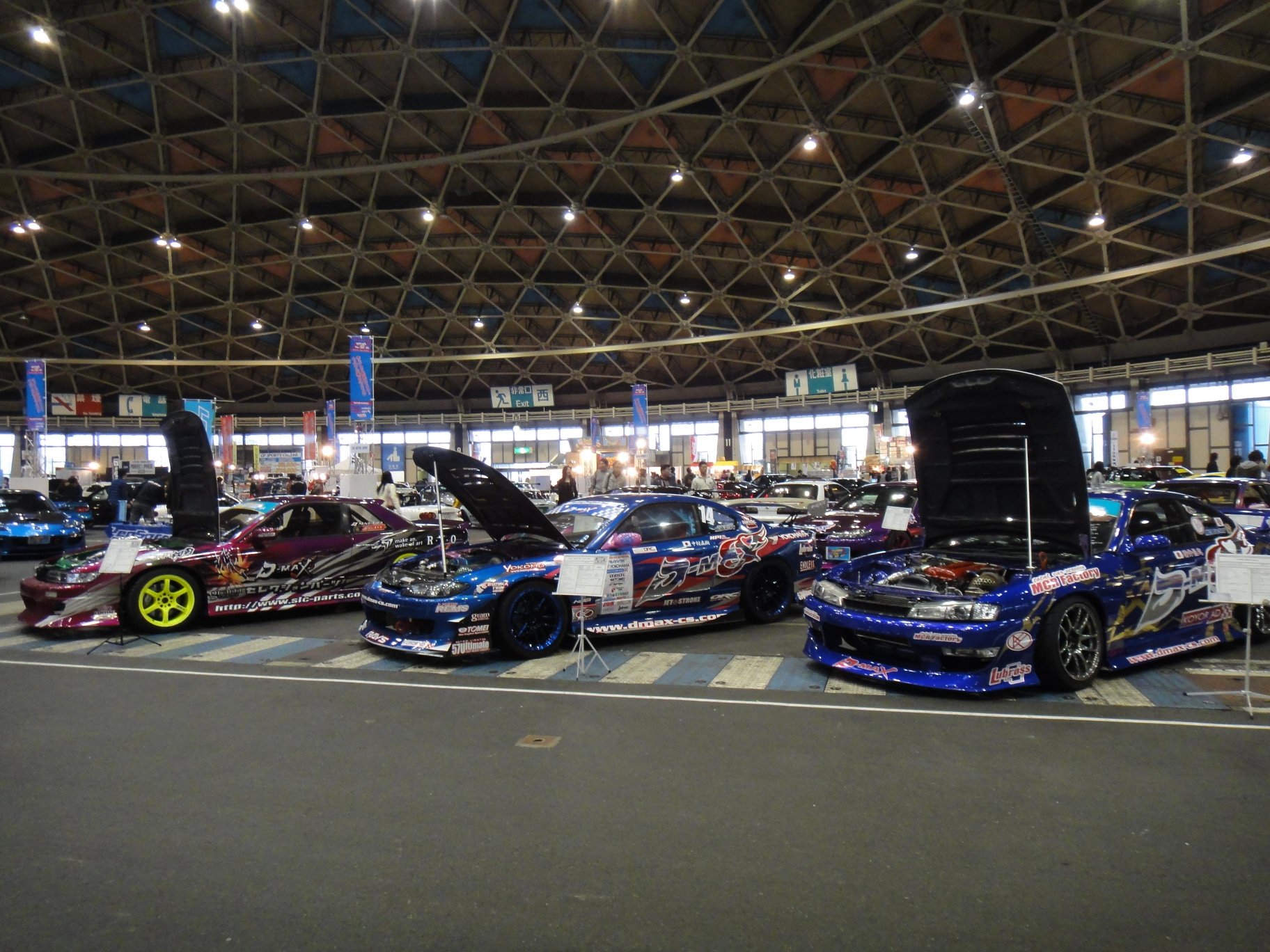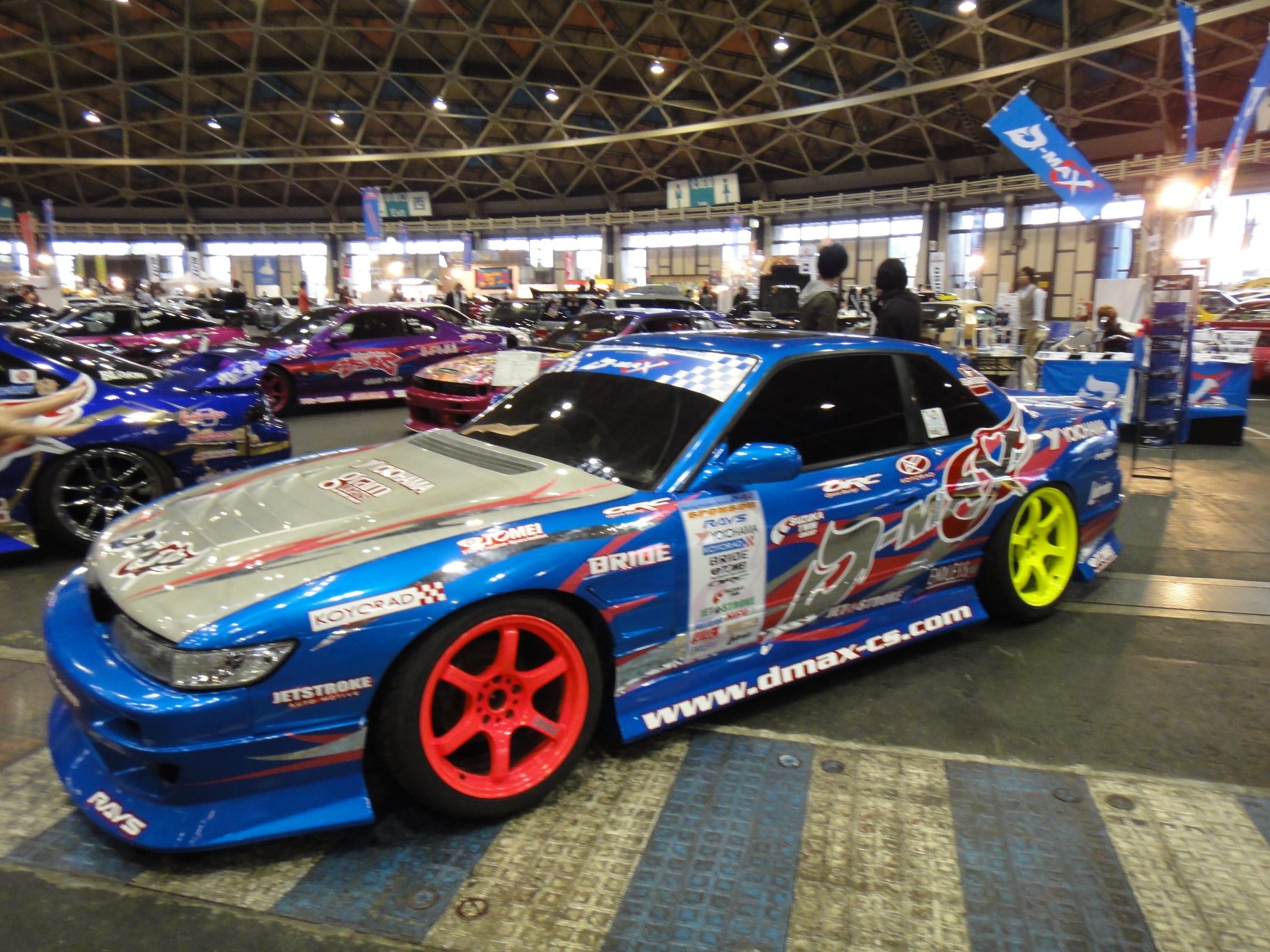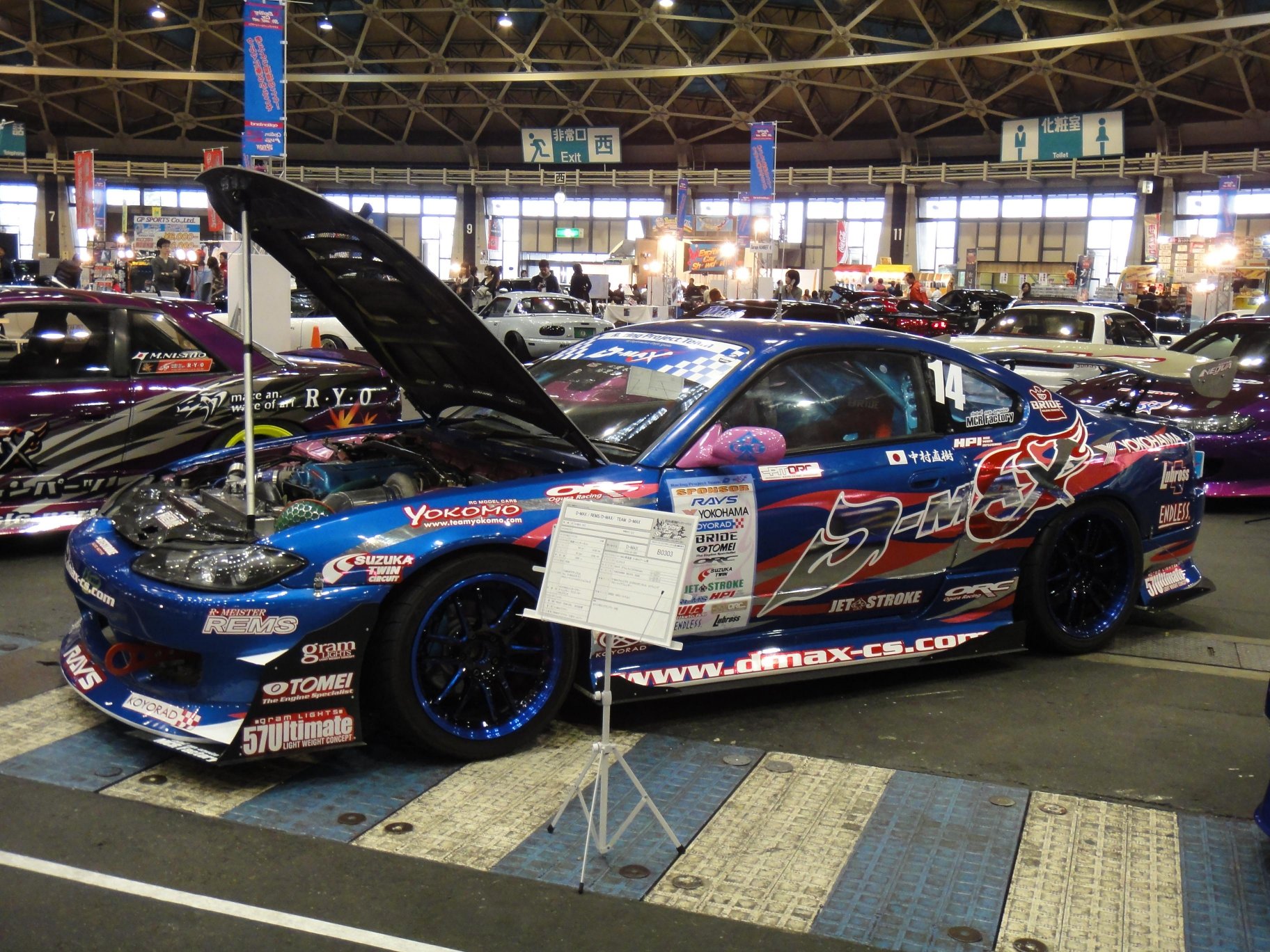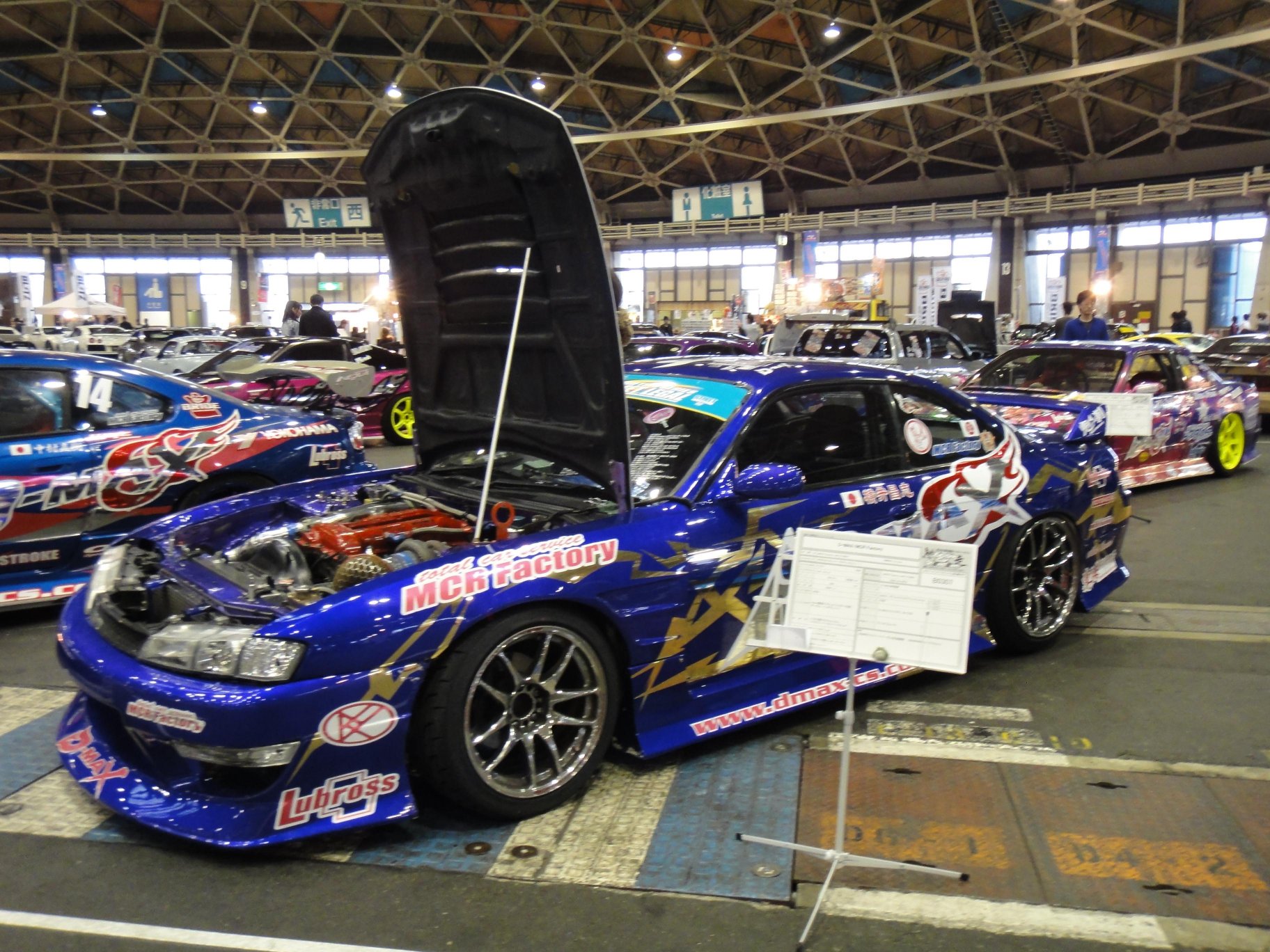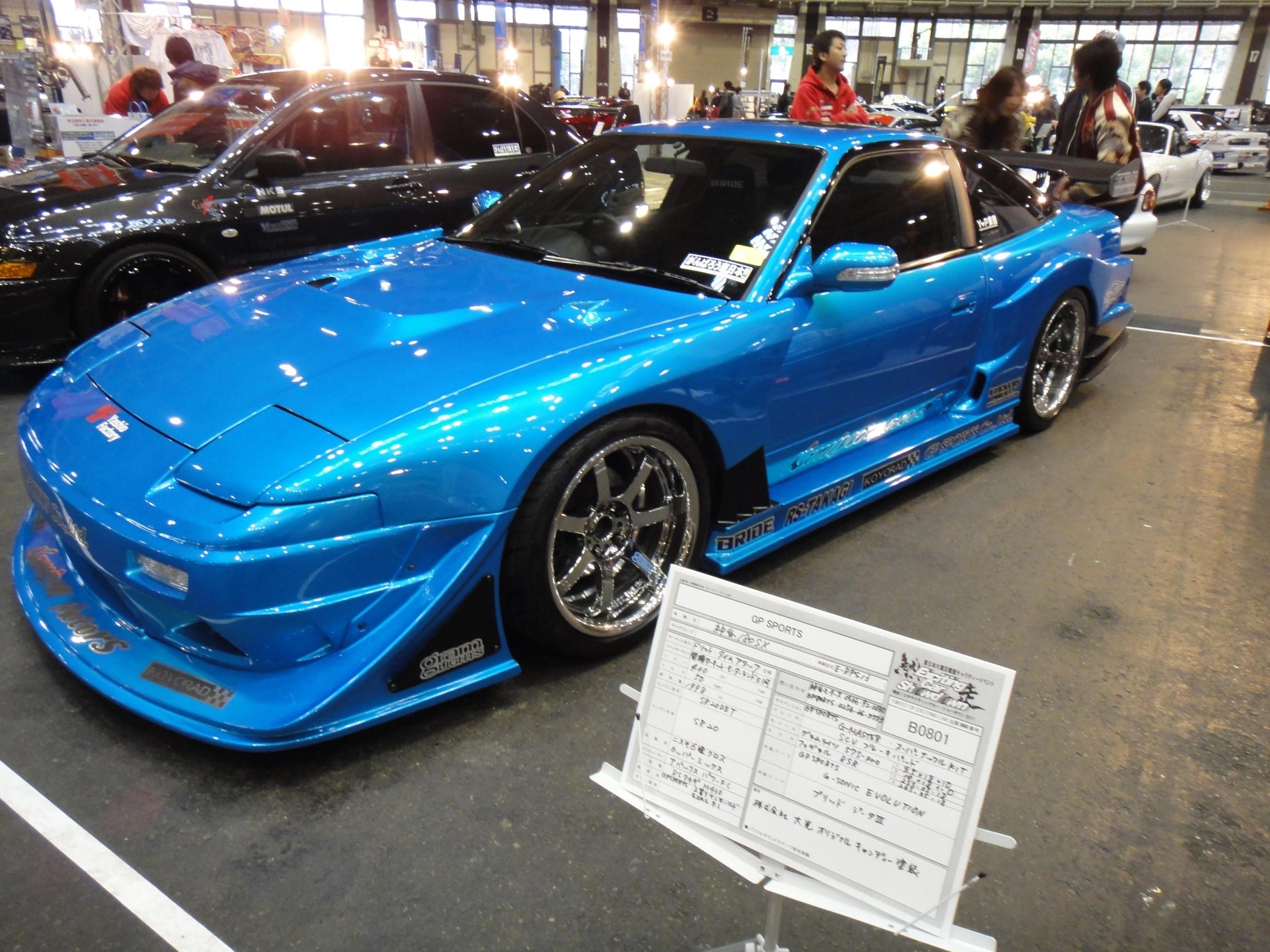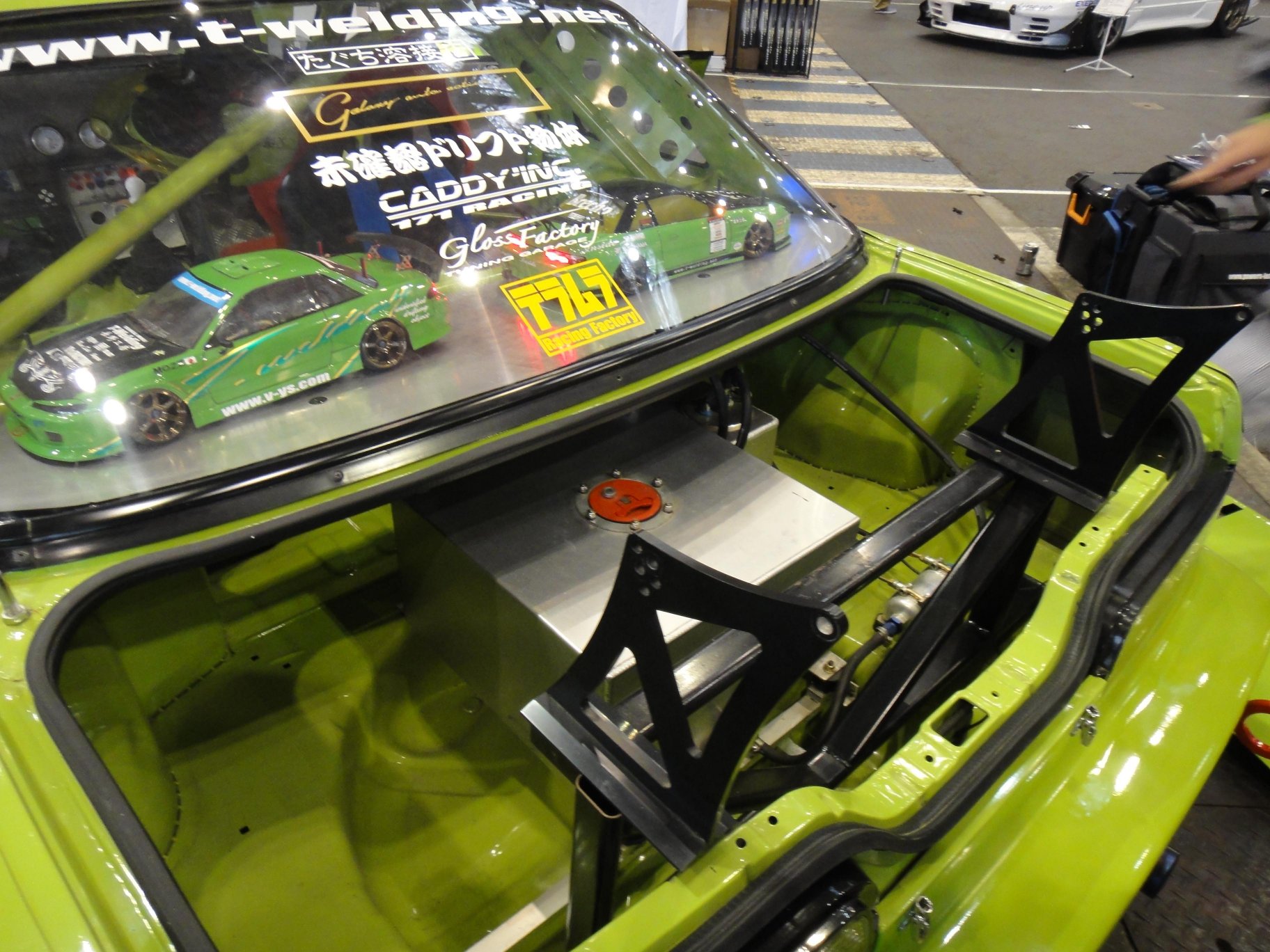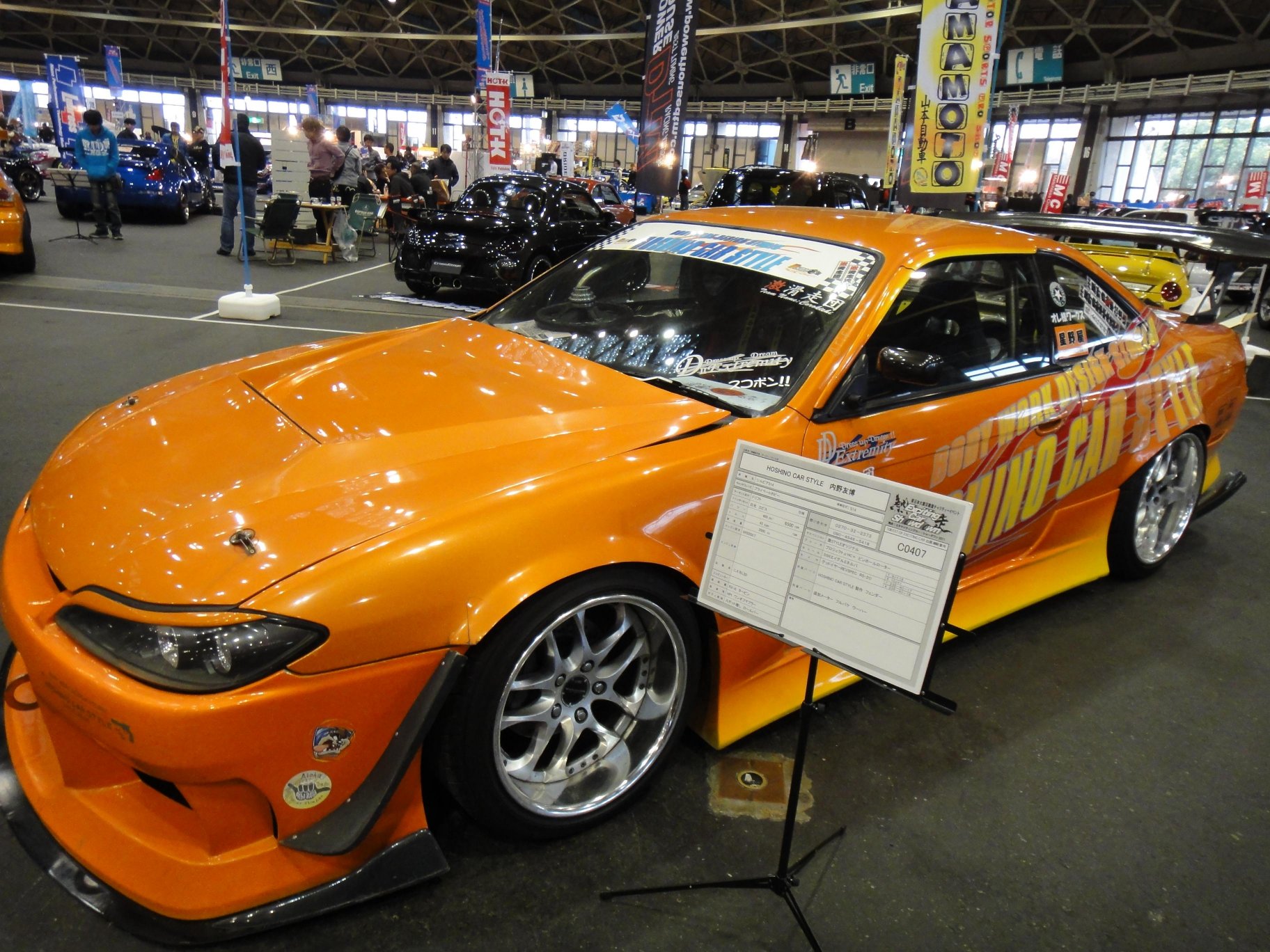 April 17, 2011
Sending 2 sets of Bride's seat rails, Cusco's spin turn knob and shift knob to NL. :)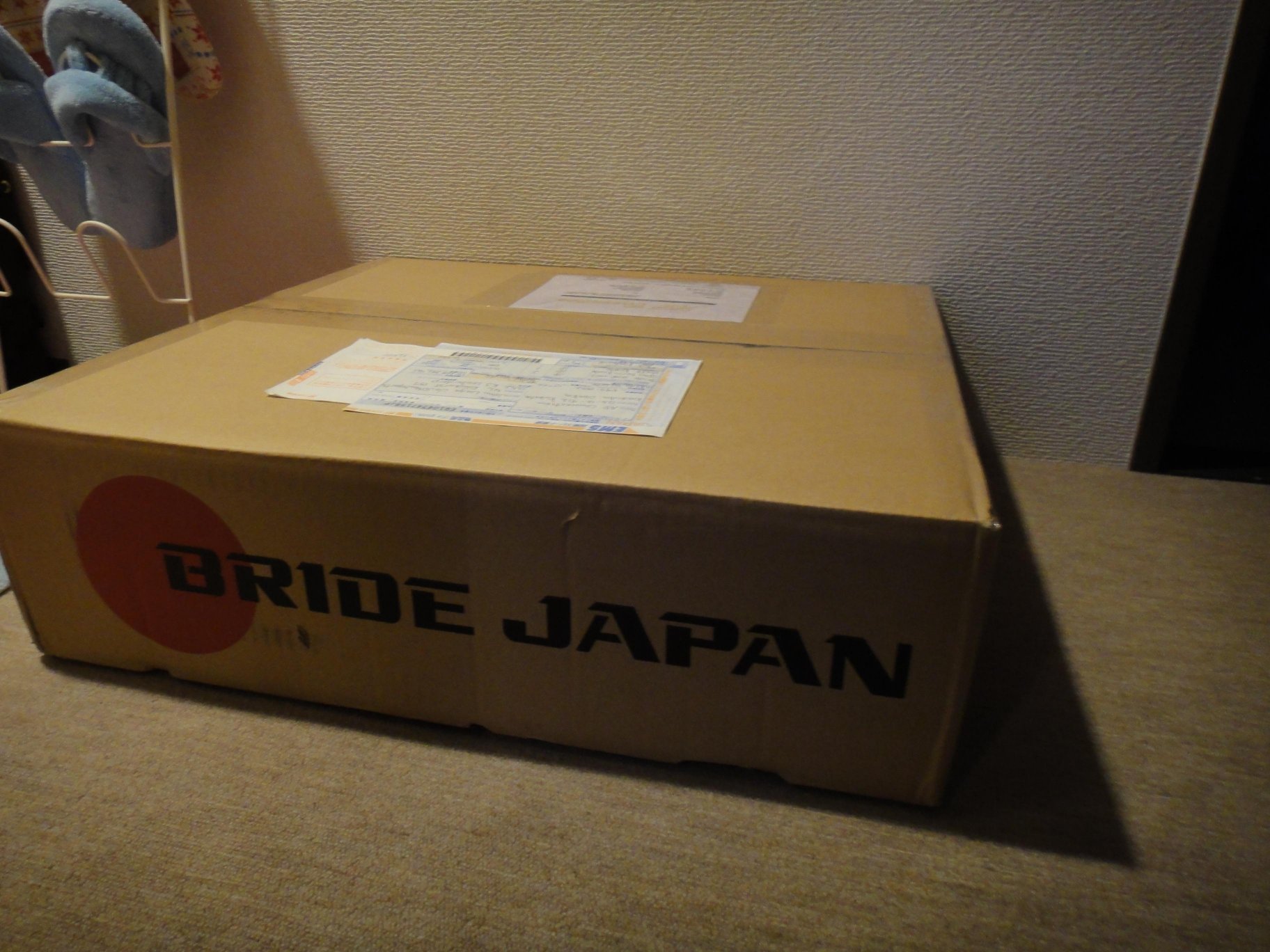 April 25, 2011
YES!
I made my original stickers!
This big one on my 180SX is not for sale, specially made!
Love this glitters :)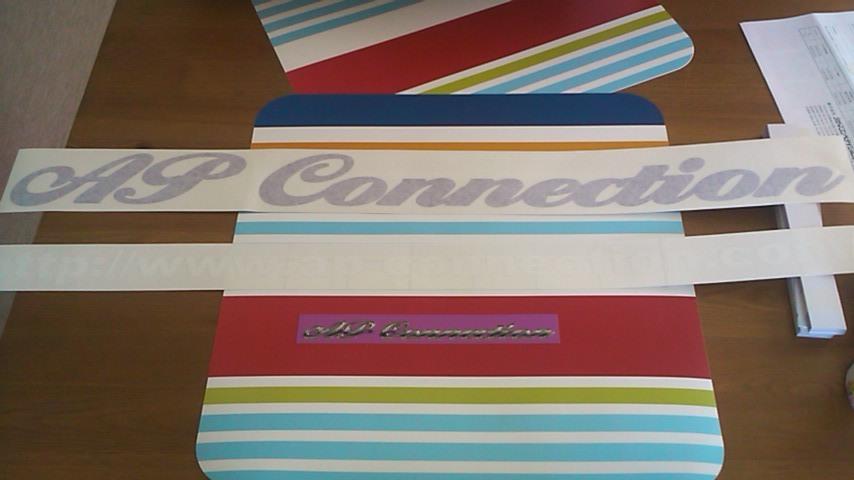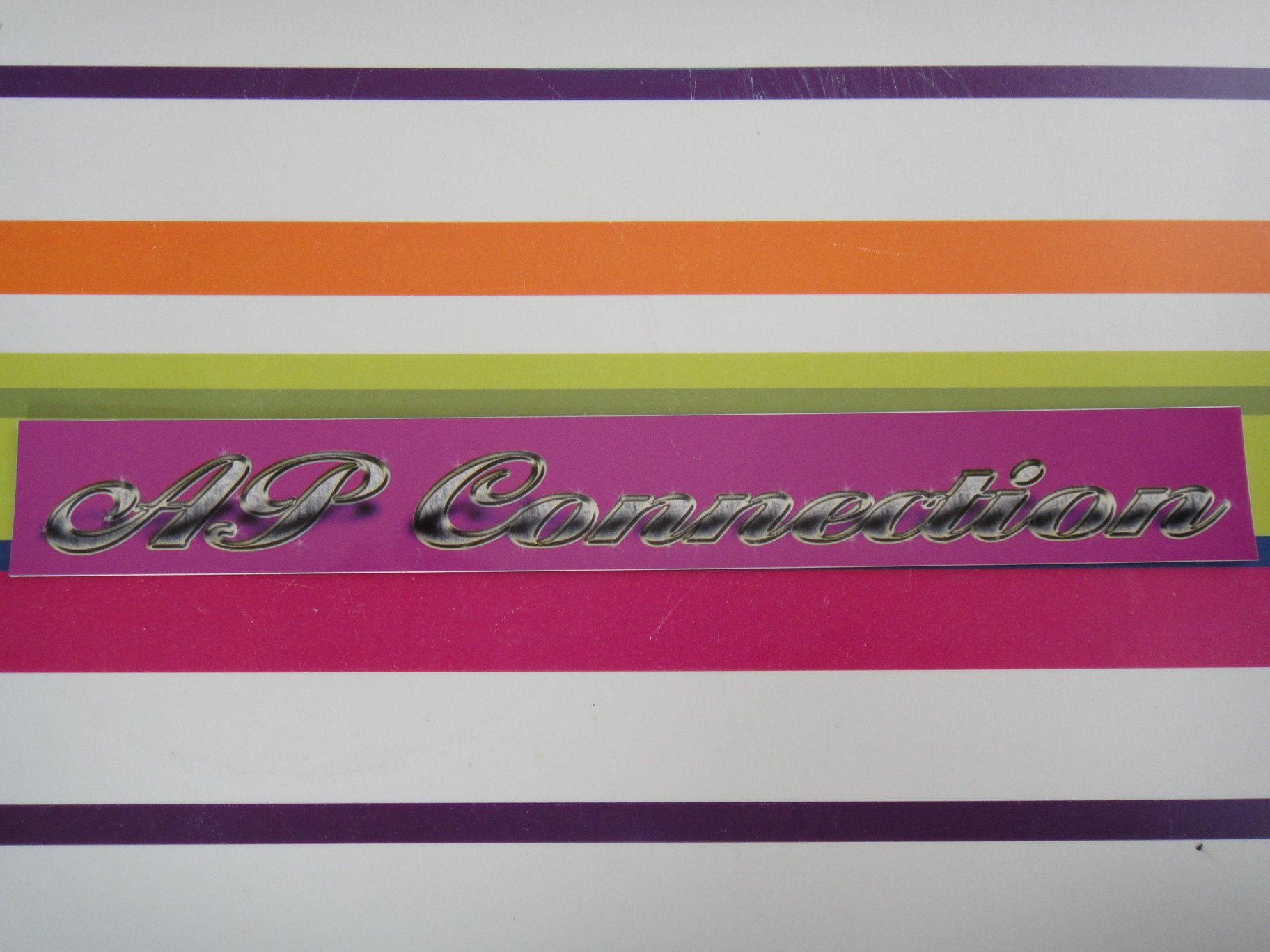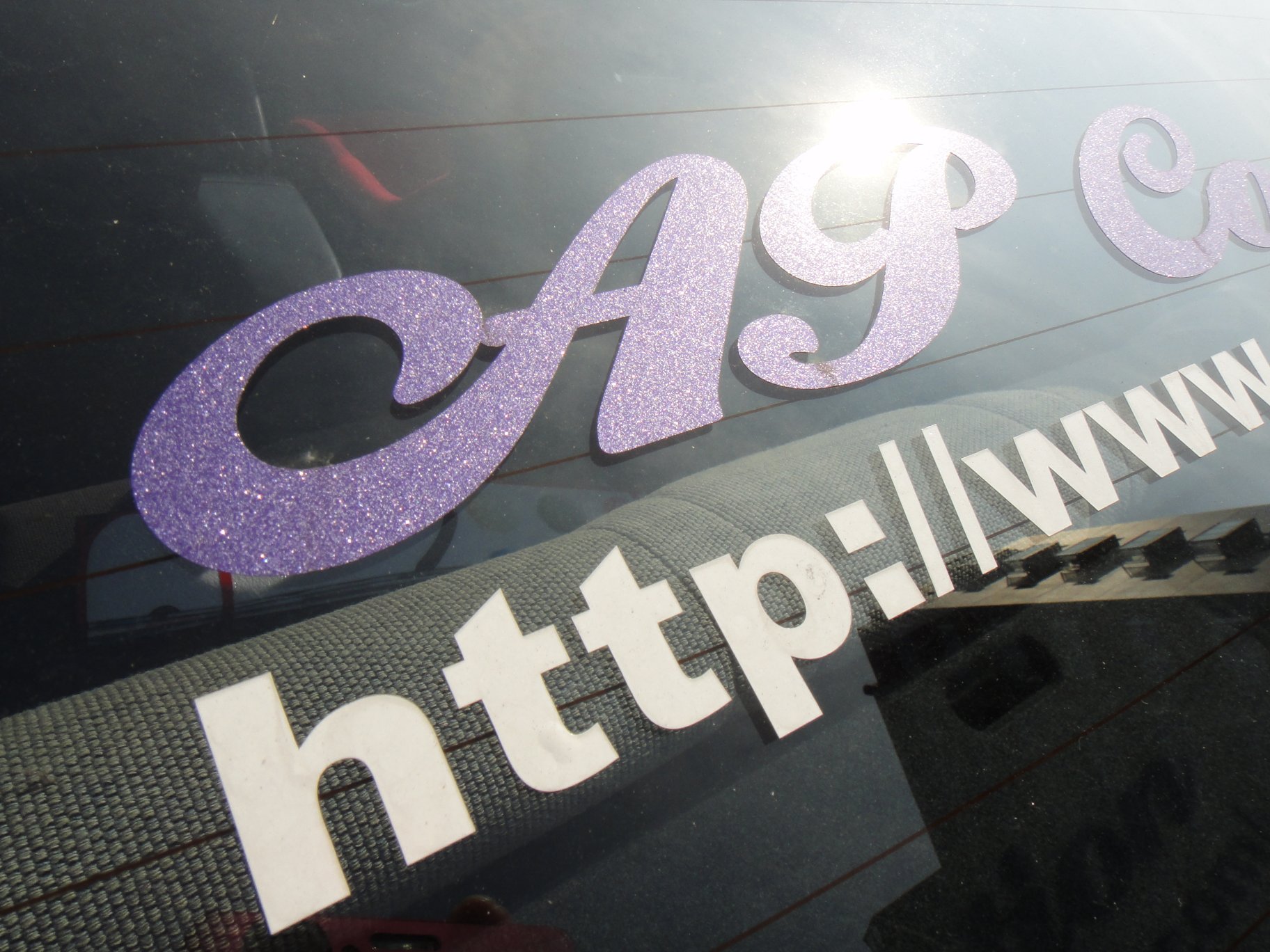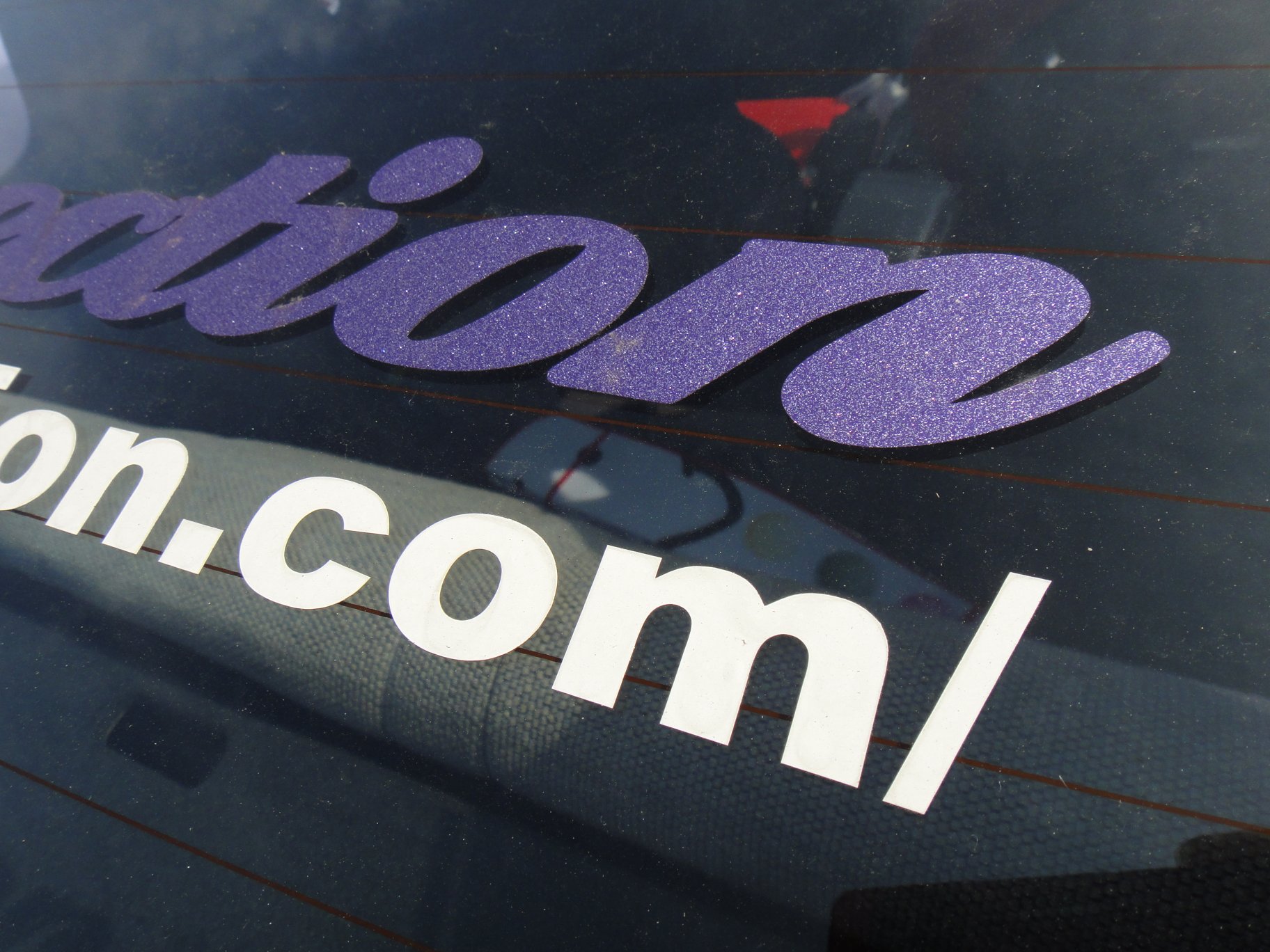 Hate that blue painted blue seat! :(
Still trying to work out WHY the previous owner painted it.... :(
April 30, 2011
A little repair parts for my 180SX :)
These rubber parts for trunk, bonnet, doors, etc. gets harden over the years, so it's always nice to change them to new :)
They are not expensive at all, only 250 yen each :)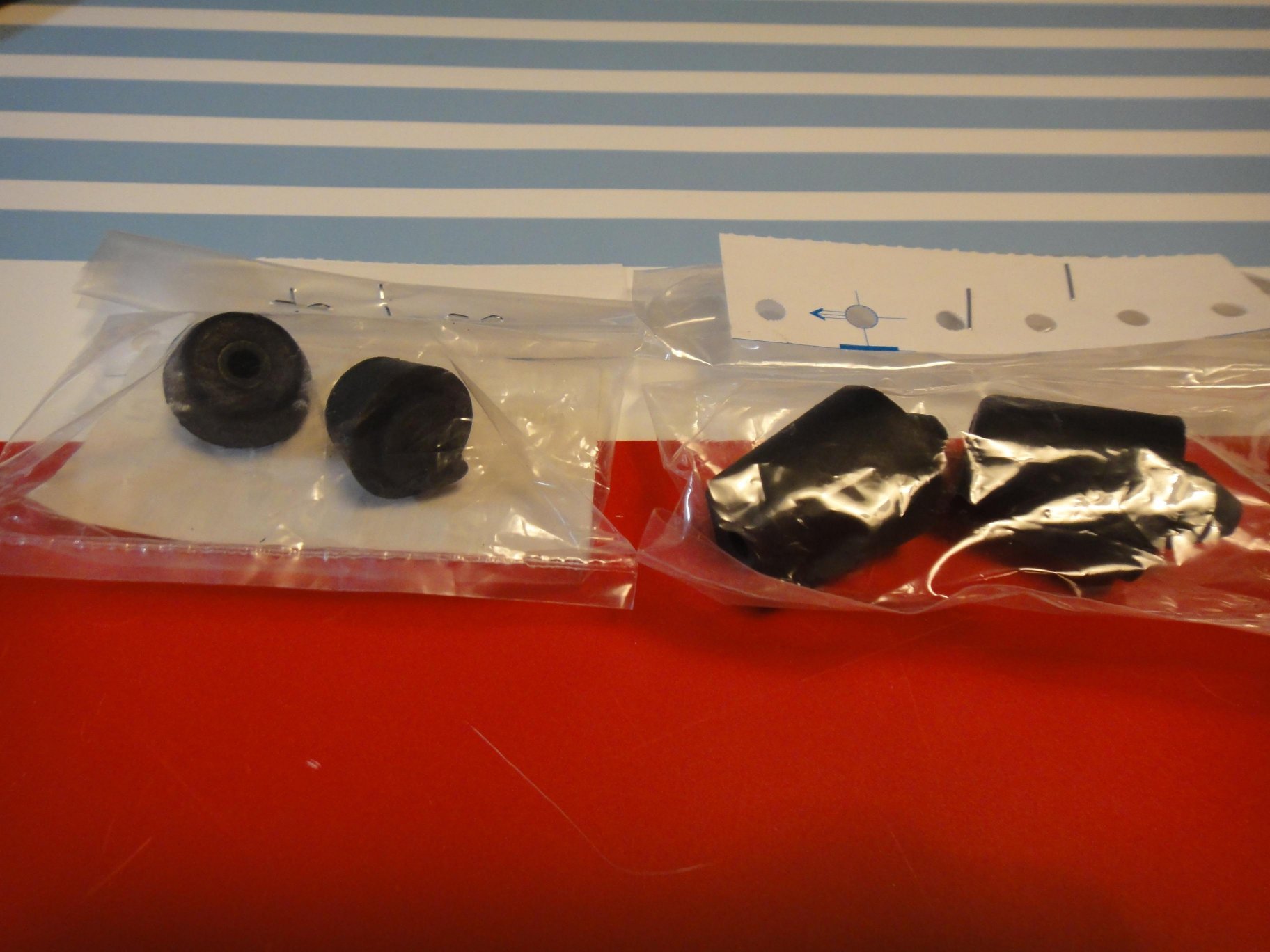 May 1, 2011
Another parts for my 180 :)
SARD's plug No.8 :D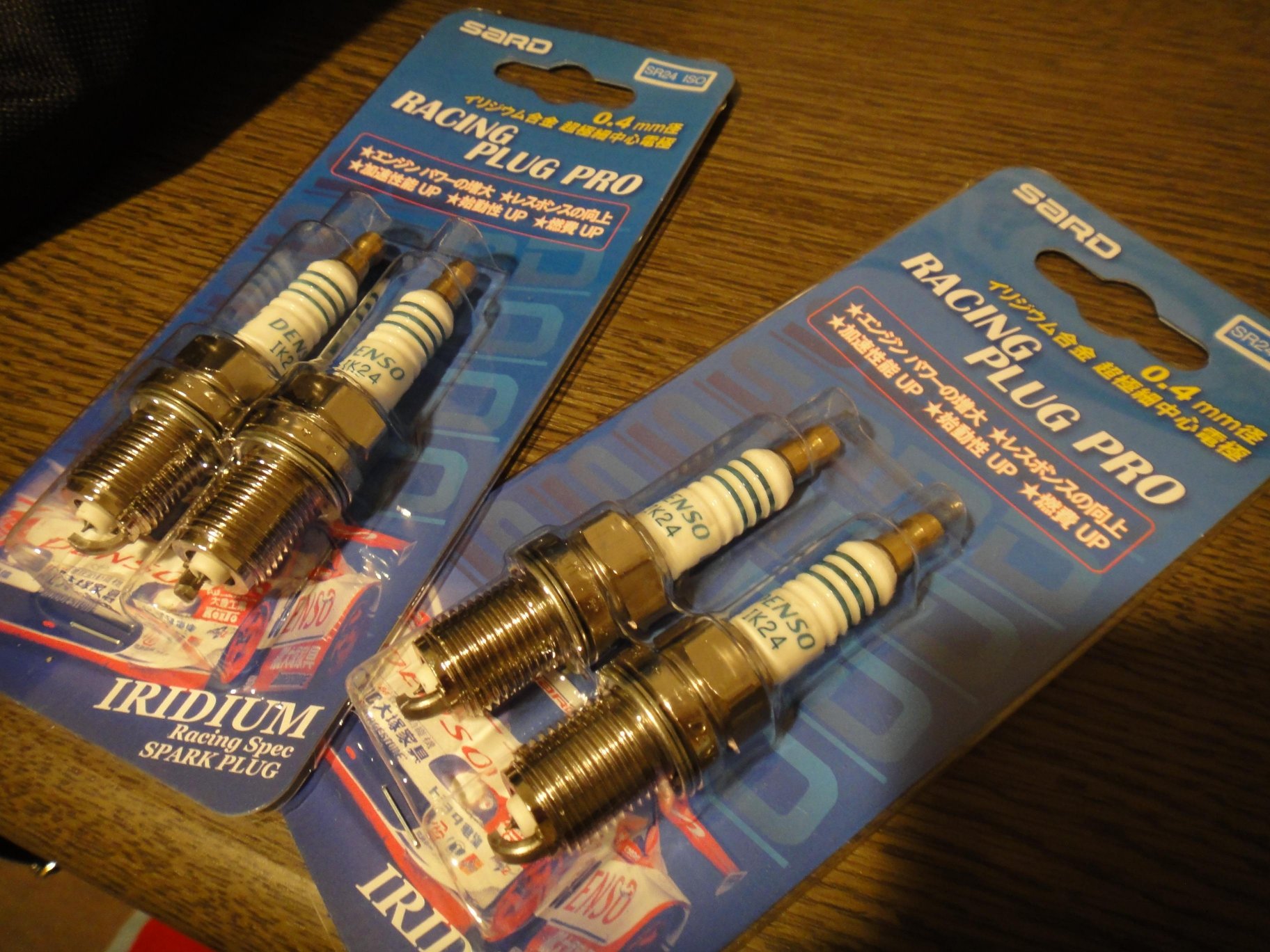 May 5, 2011
The day has finally came!
Today we hosted a Meihan day with Shane, JDM Garage Australia, Mez from Wreck'Em Australia and Casey from Speedhunters.com :)
Unfortunately, I was so busy with organizing that day, trying to gather over 70 cars that attended today.
I would say that it was a great success and everyone had fun :)
We broke 8 crash pads and paid for our damages oops, and few accidents happened where your suspension gets mashed, but no one had a major crash, thanks to the crash pads! :D

Check out:
Wreck'Em
JDM Garage Australia
Speedhunters.com
for photos and movies!

While everyone from Australia were here, we did a special tour to visit tuning shops in Kansai area, M-Bros (where Nakamura's car is tuned), UP GARAGE(for second hand parts) etc.
We also did a day in Suzuka Twin :)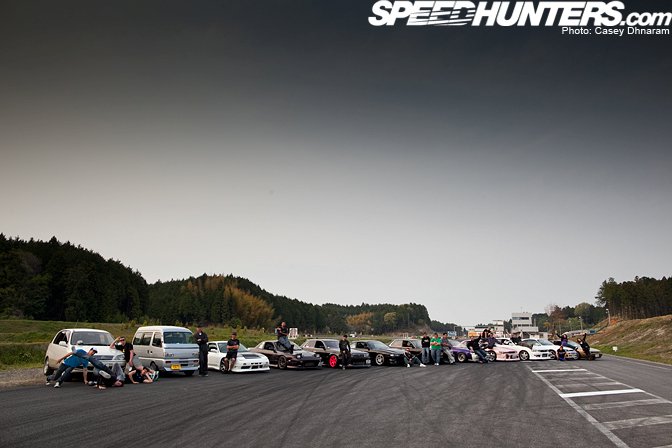 Guess where I am! :D

We will be hosting another one soon, so if you live in Australia and want to do a cool tour and sokokai, check JDM Garage for further details! :D
May 30, 2011
Thank u!!!!
When we did an event at Meihan, we did fund raising for those who has suffered from tragic earthquake.
We raised just under 25,000yen! :D
I did this fund raising with organization called SAVE JAPAN.
This organization is organized by drivers and companies in car industry.
I will be doing fund raising even after the event, and will donate to SAVE JAPAN.
The donation money will be sent to Red Cross Japan through SAVE JAPAN. I wrote a message to those who suffered and the message is on SAVE JAPAN's website.

We raised all the money from passenger runs runned by guest drivers and collected changes from everyone.
Here is my collection box that my sister helped me to make :)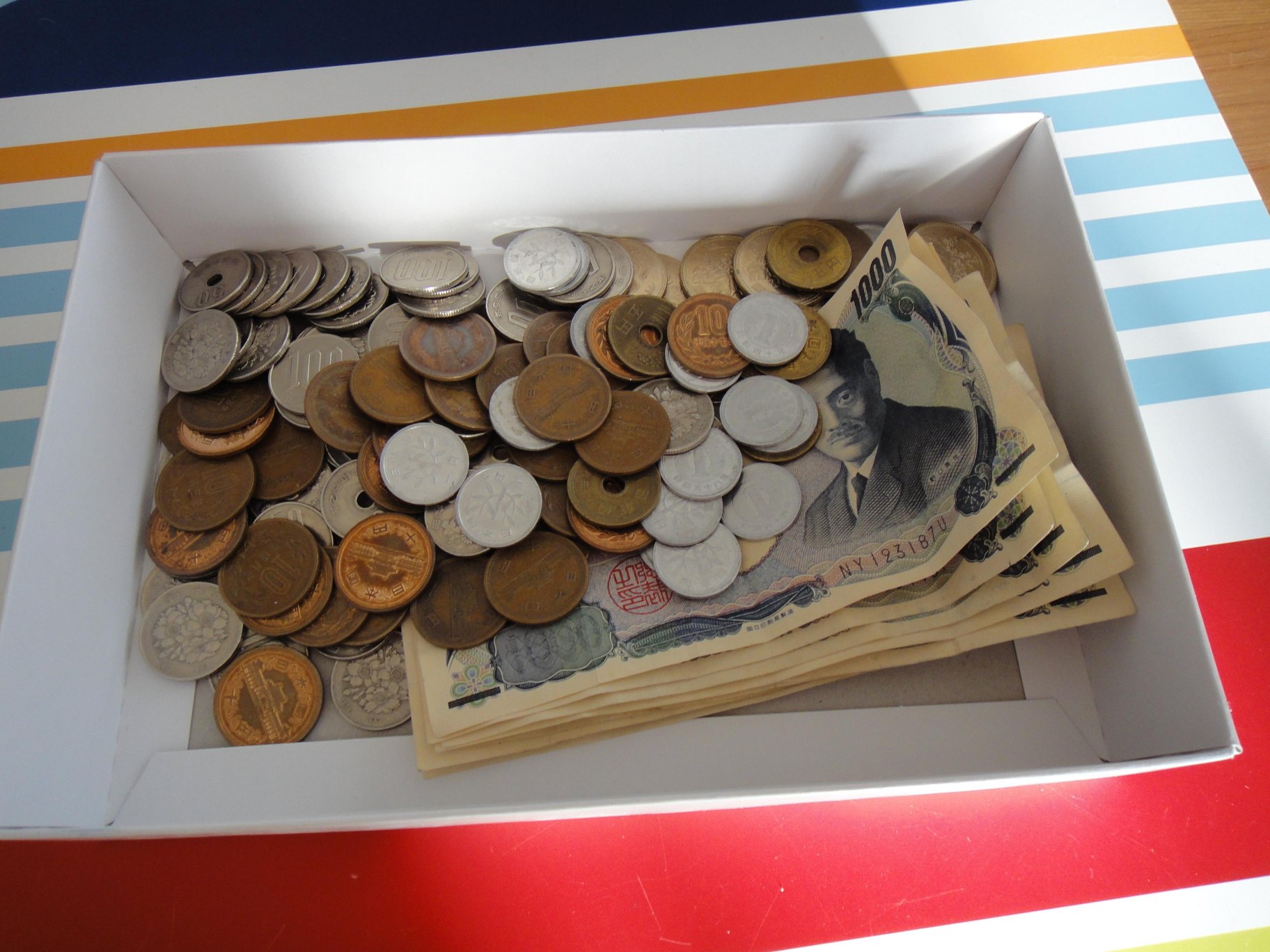 Everyone who has donated some money were given to these official stickers :)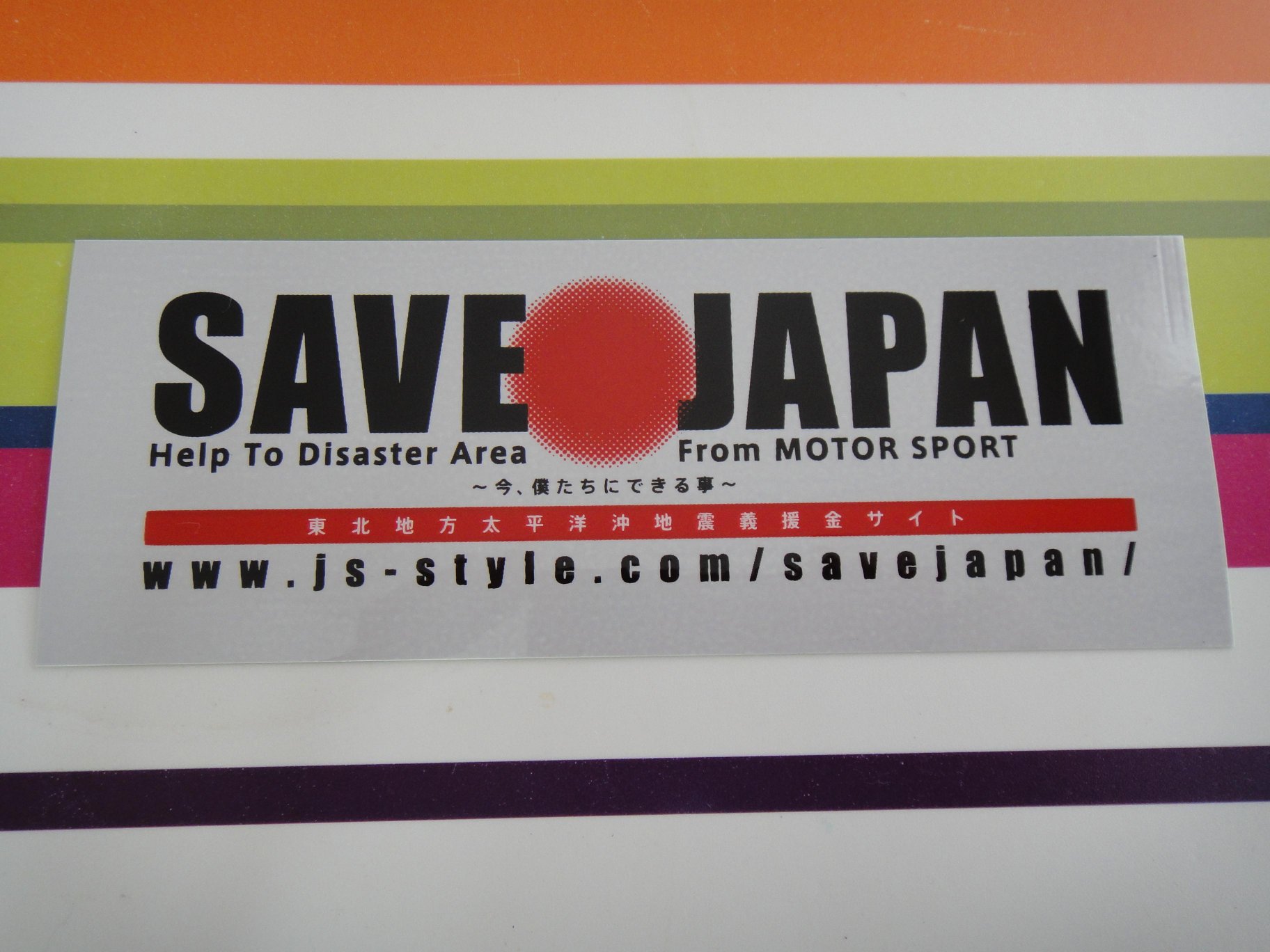 When I make donation, SAVE JAPAN gave me a certificate(?) to say how much I have donated :)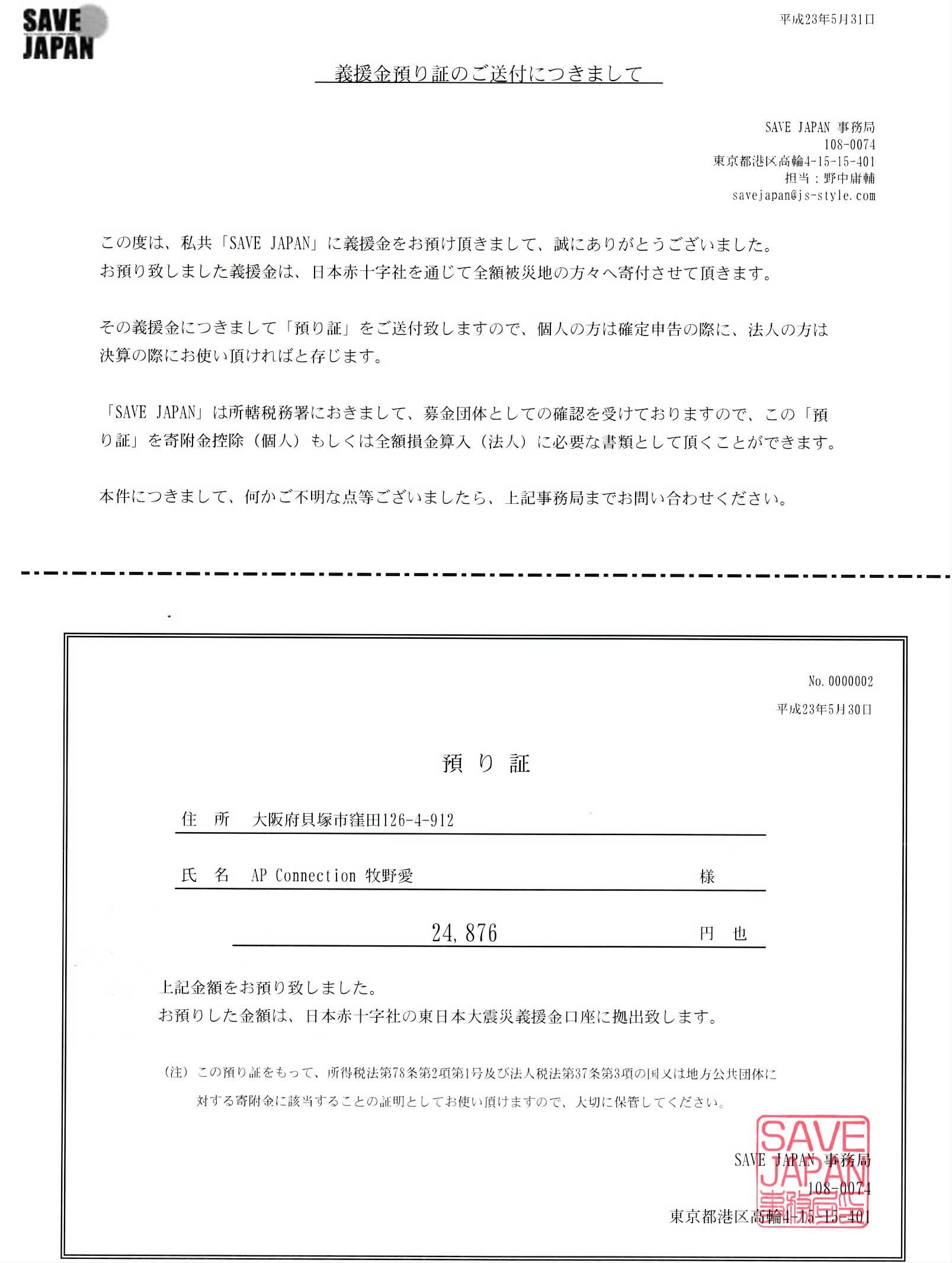 I just want to say thank you to those who donated and my guest drivers, Naoki Nakamura (Burst)
Takamasa Kuroi (M-Bros)
Kazuya Bai (B-West)
June 26, 2011
Delivery to Shane's yard :)
These are custom made exhaust by T-Welding.
This is for S13 and you can custom made the tail end, sound, length, shape, and material :)
This one was 48,000yen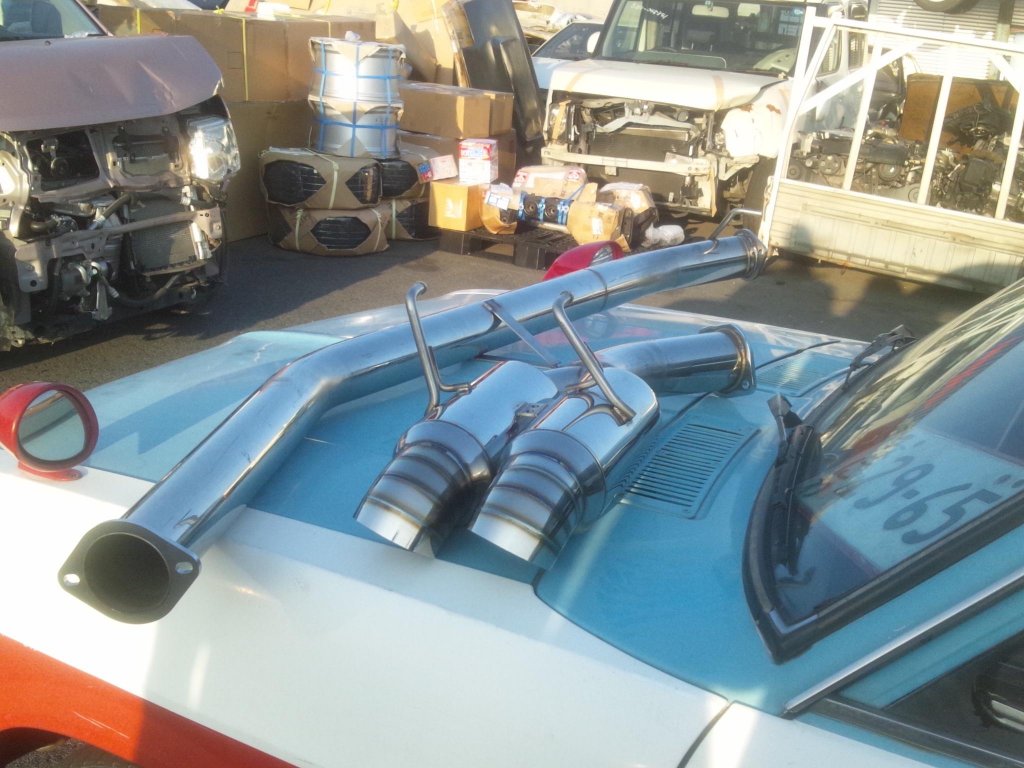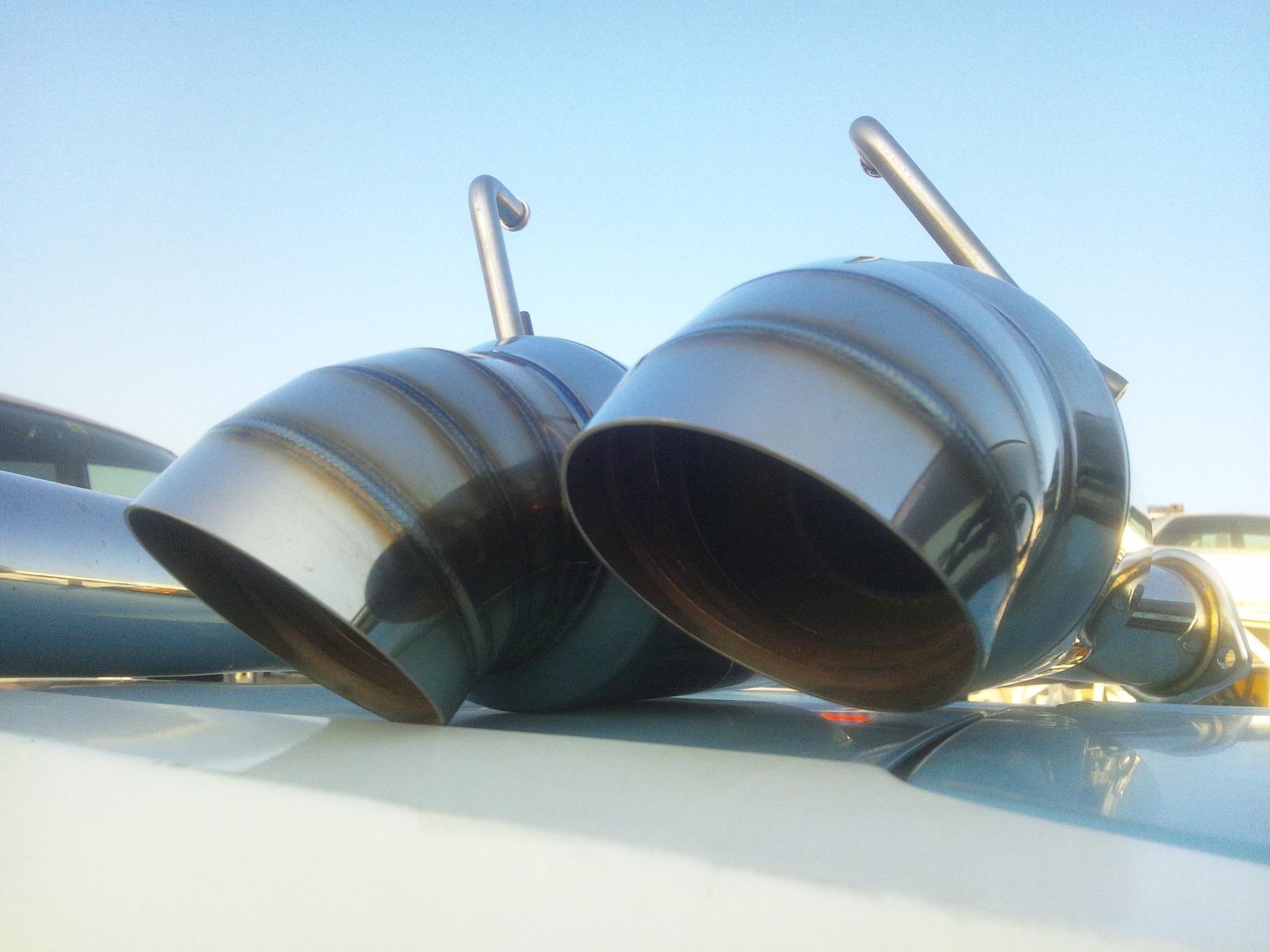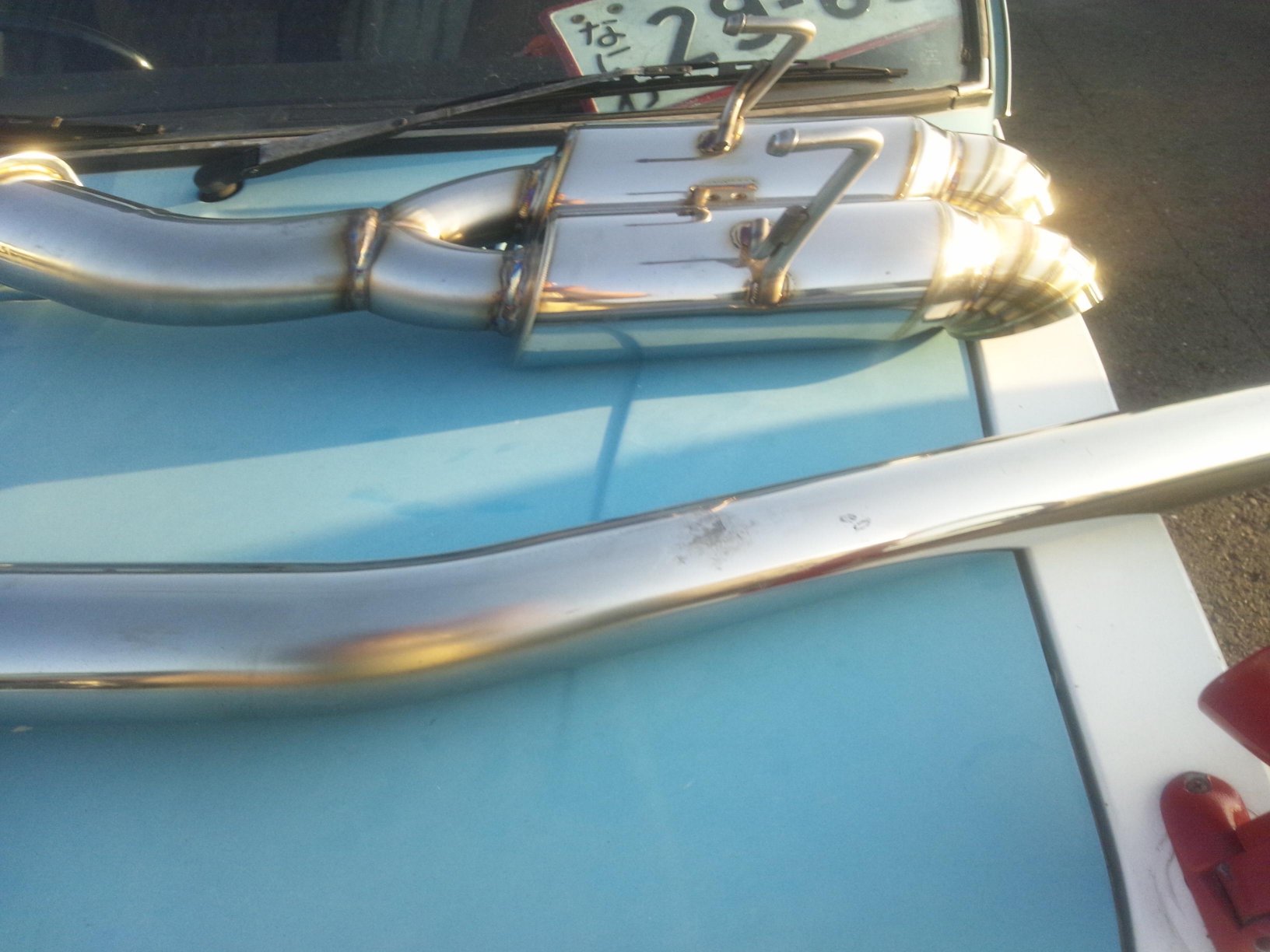 June 30, 2011
Honda Access OEM parts (window visors, 2 sets) to be sent to NL :)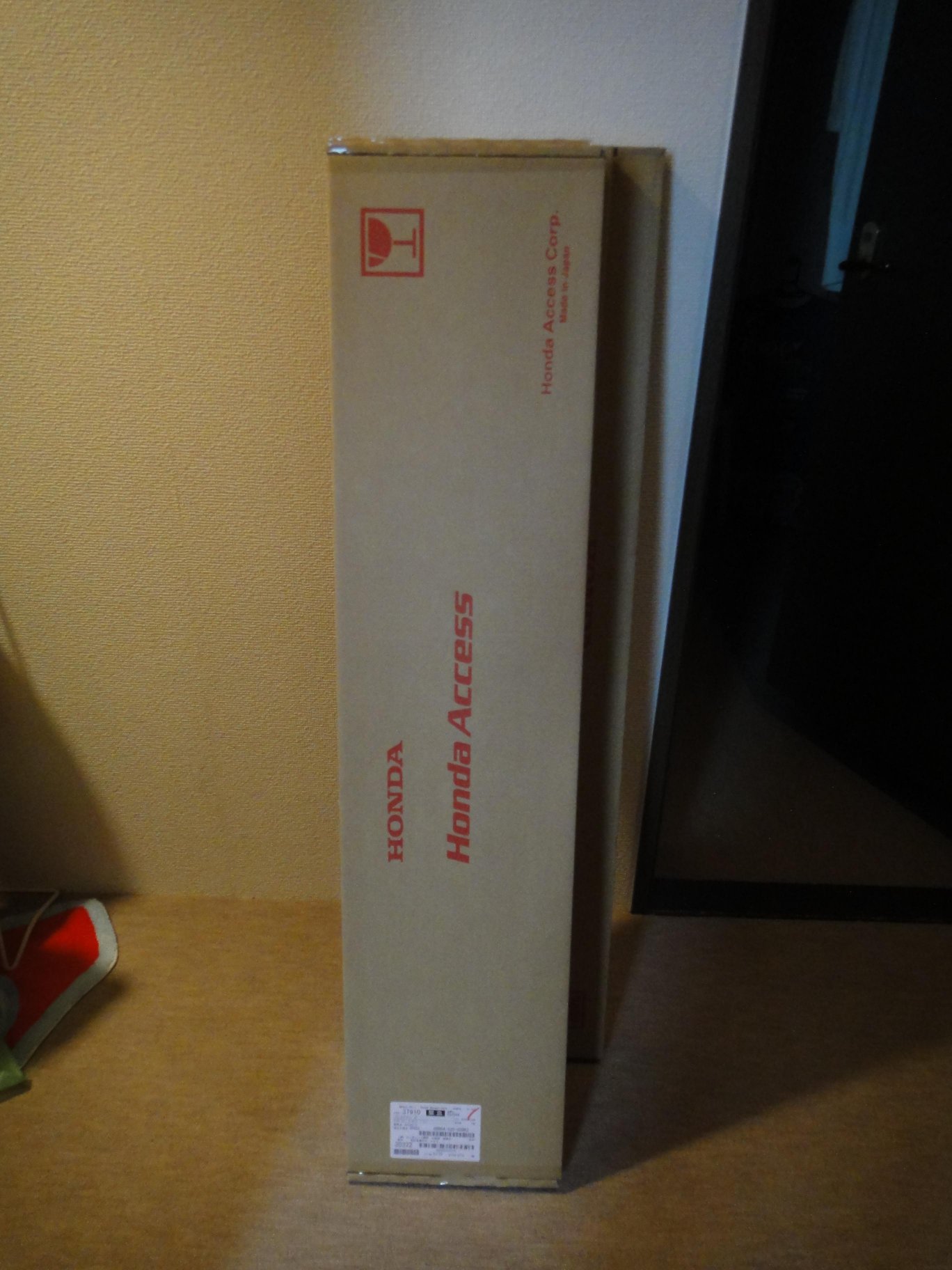 July 3, 2011
OS Giken thrust bearing to be shipped tomoz :)
You can buy all sorts of repair parts for clutches, LSDs, etc :)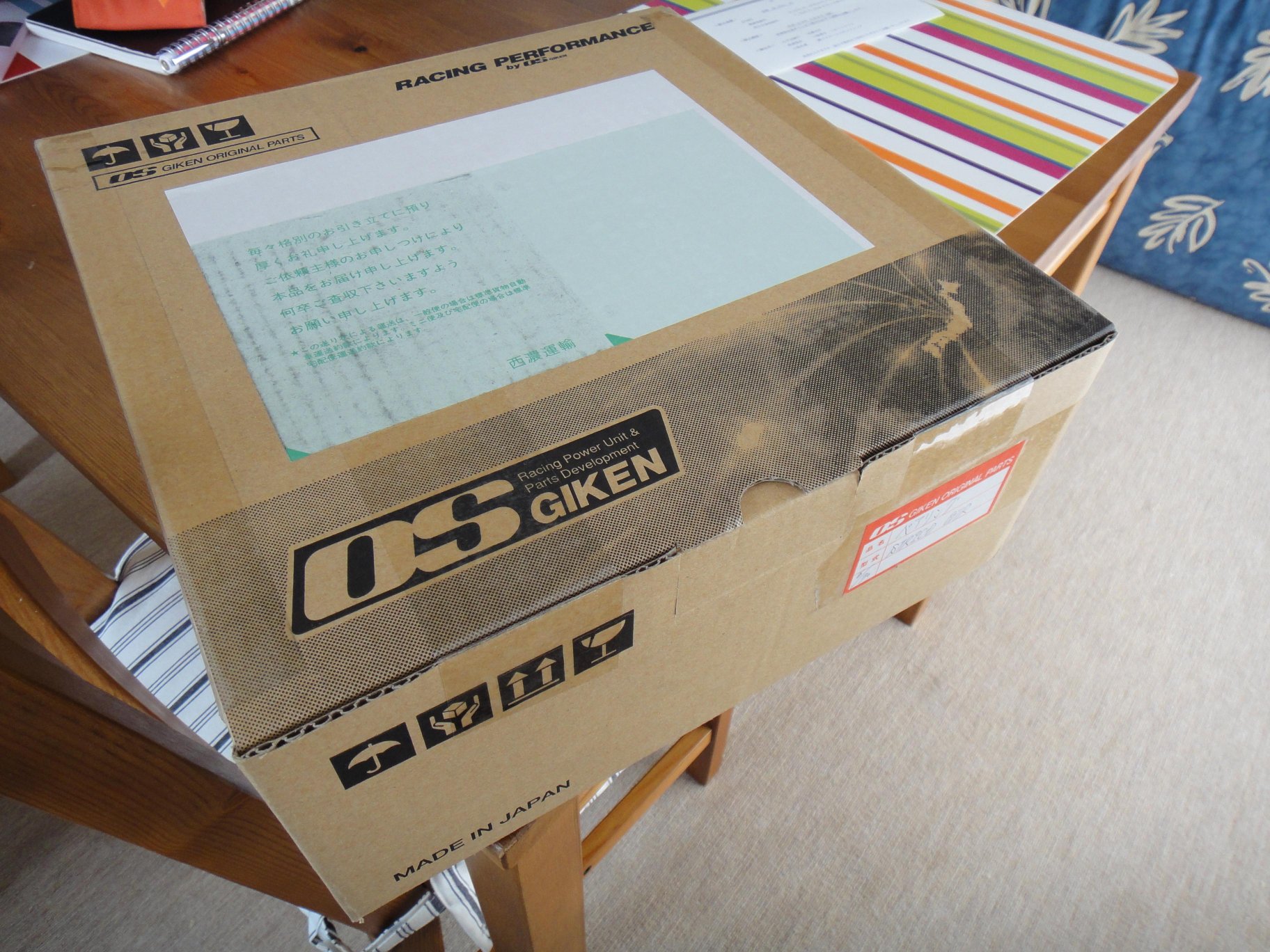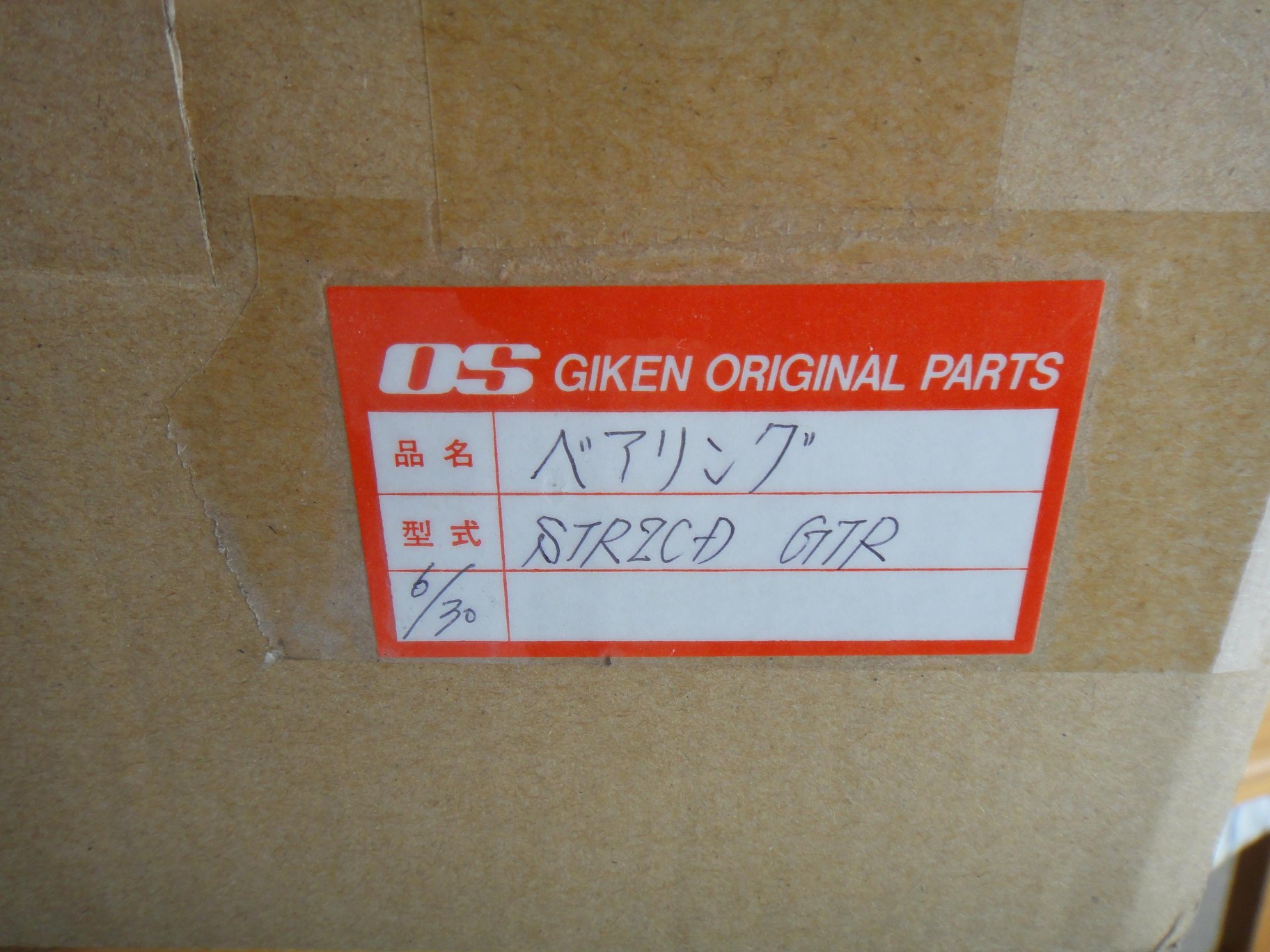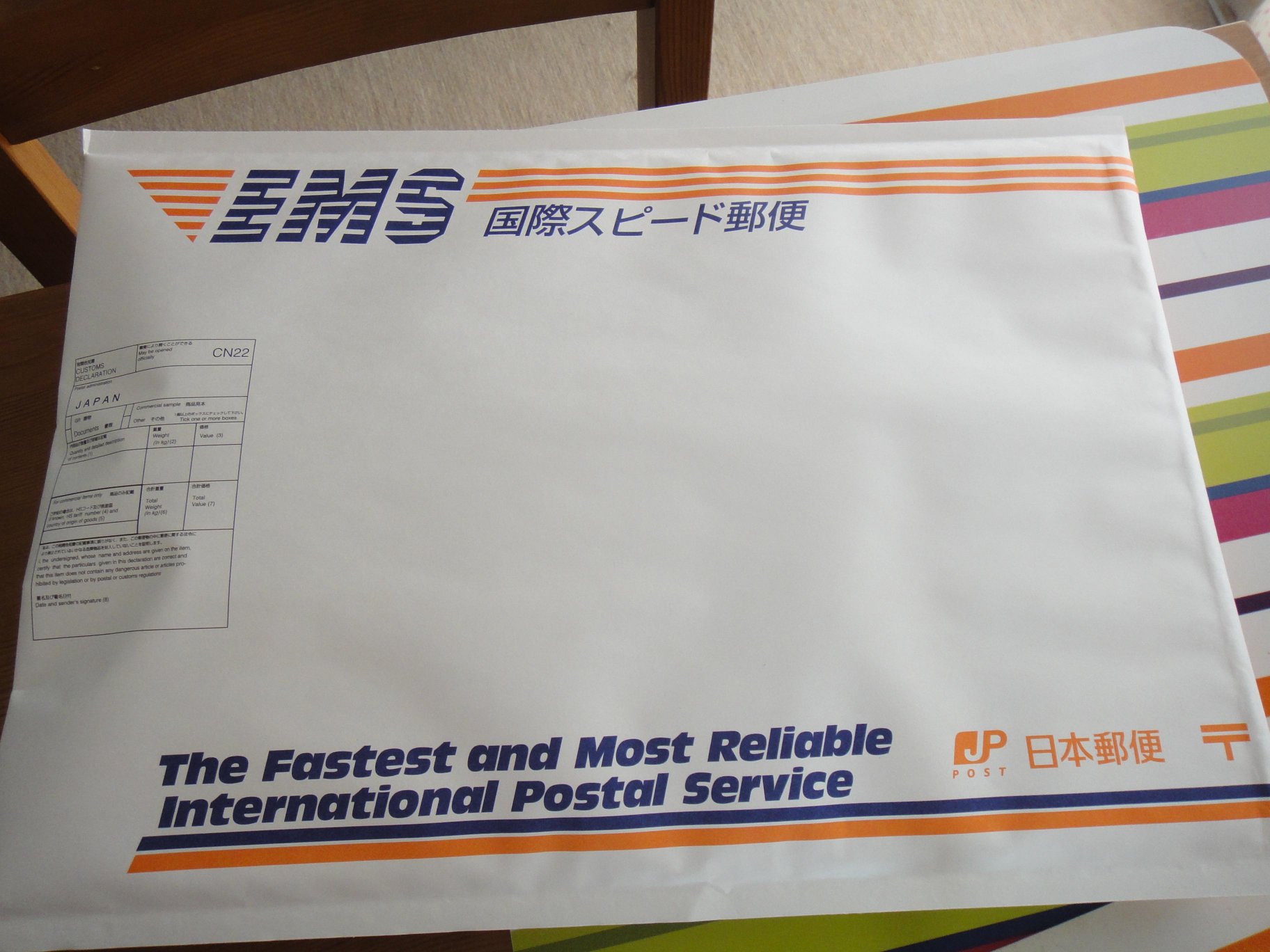 Small parts are re-packed and shipped in bubbled EMS bags to save shipping costs! :)
July 30, 2011
Today, I have received a gift from one of my customer :)
It's Miffy's lamp :D
I love Miffy and my customer from NL sent me a Miffy product :)
I love it! It's so cute. I have a lot of Miffy products like towels, cuddly toys.
Miffy is not only popular in NL but its very popular here :D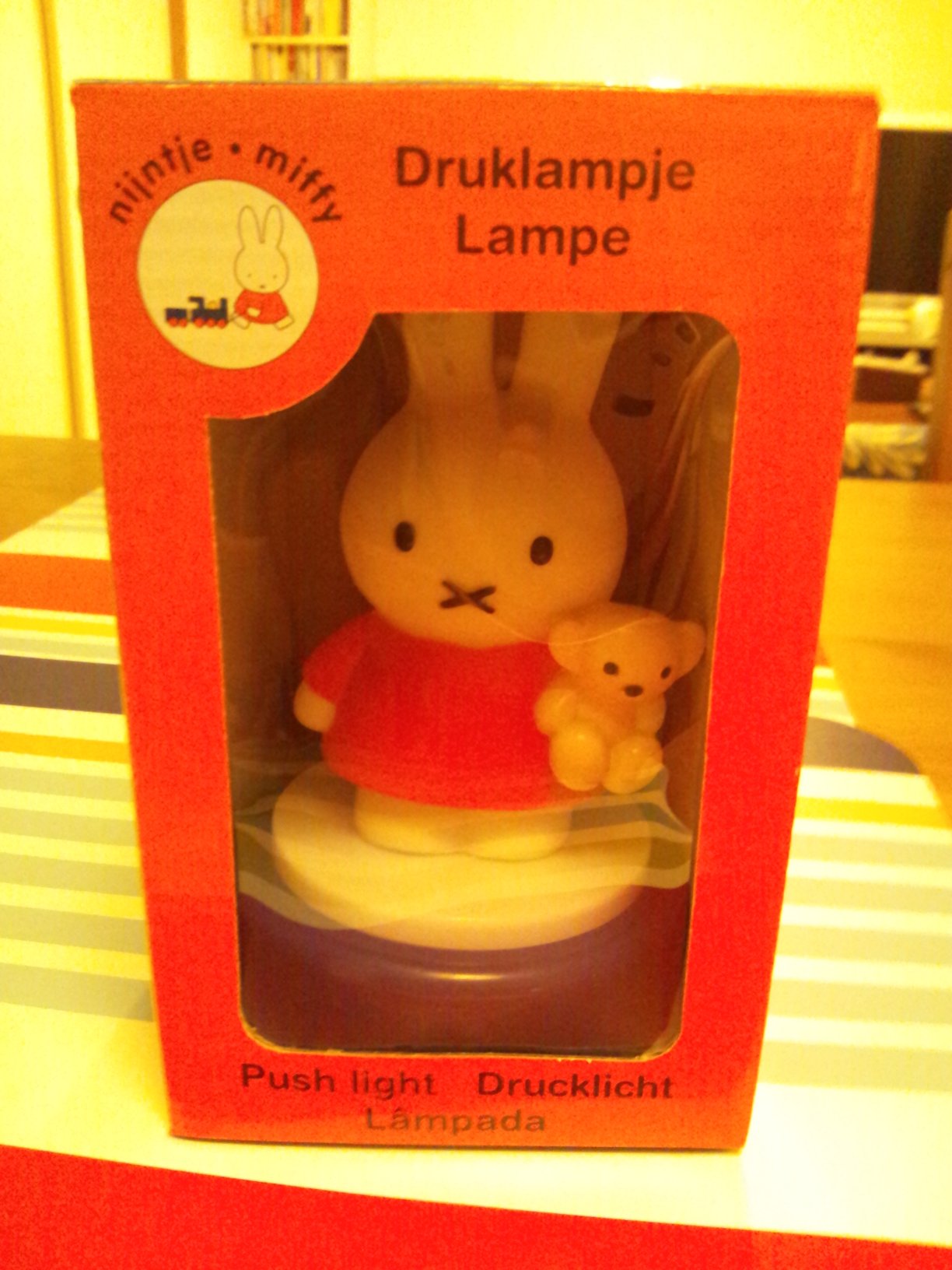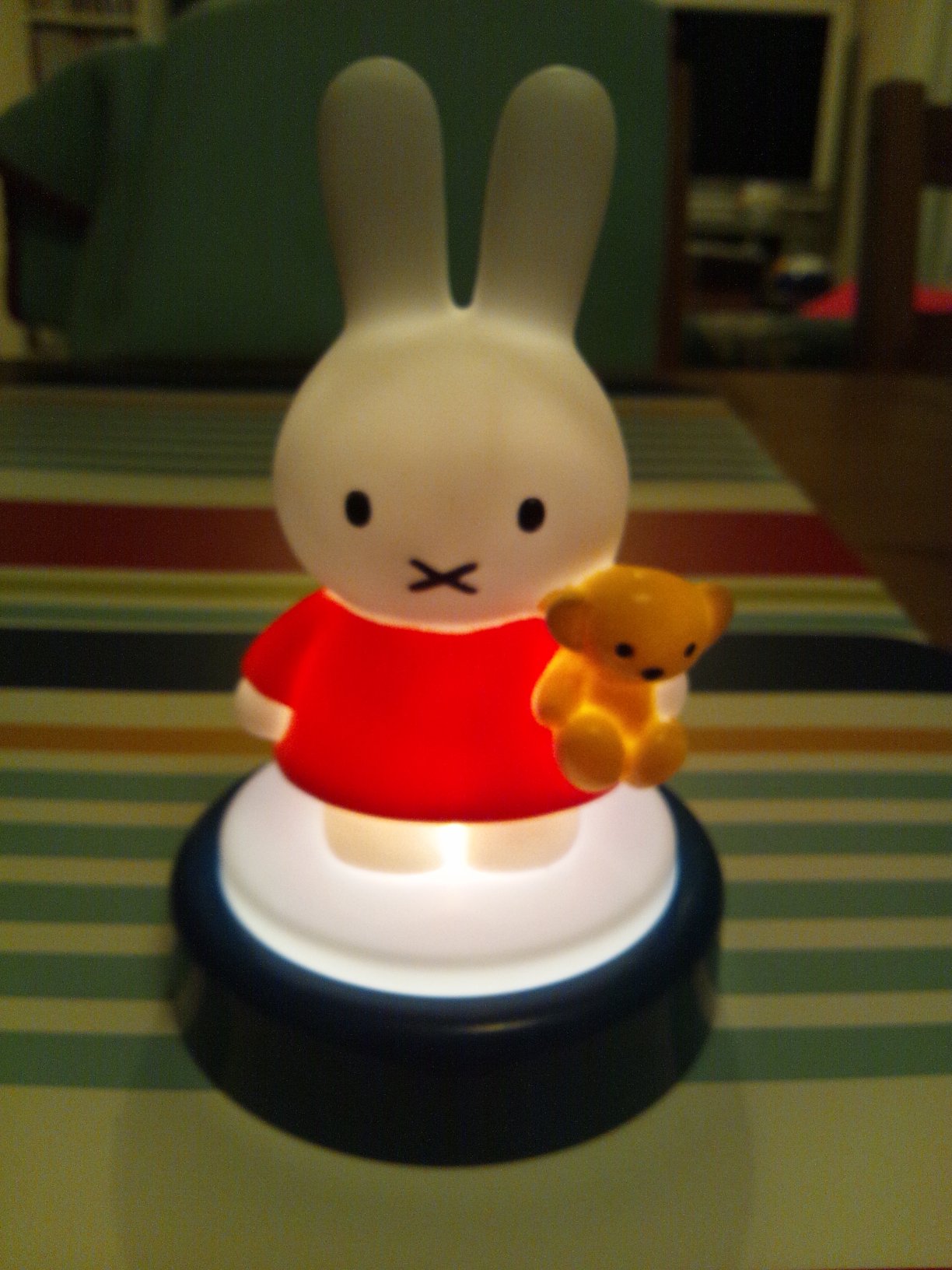 After I had a little fun with my present, I went to Shane's yard to pickup some parts for my customer.
What's this... I guess this Micra is a scrap now haha! It amuses me how he does work... haha :D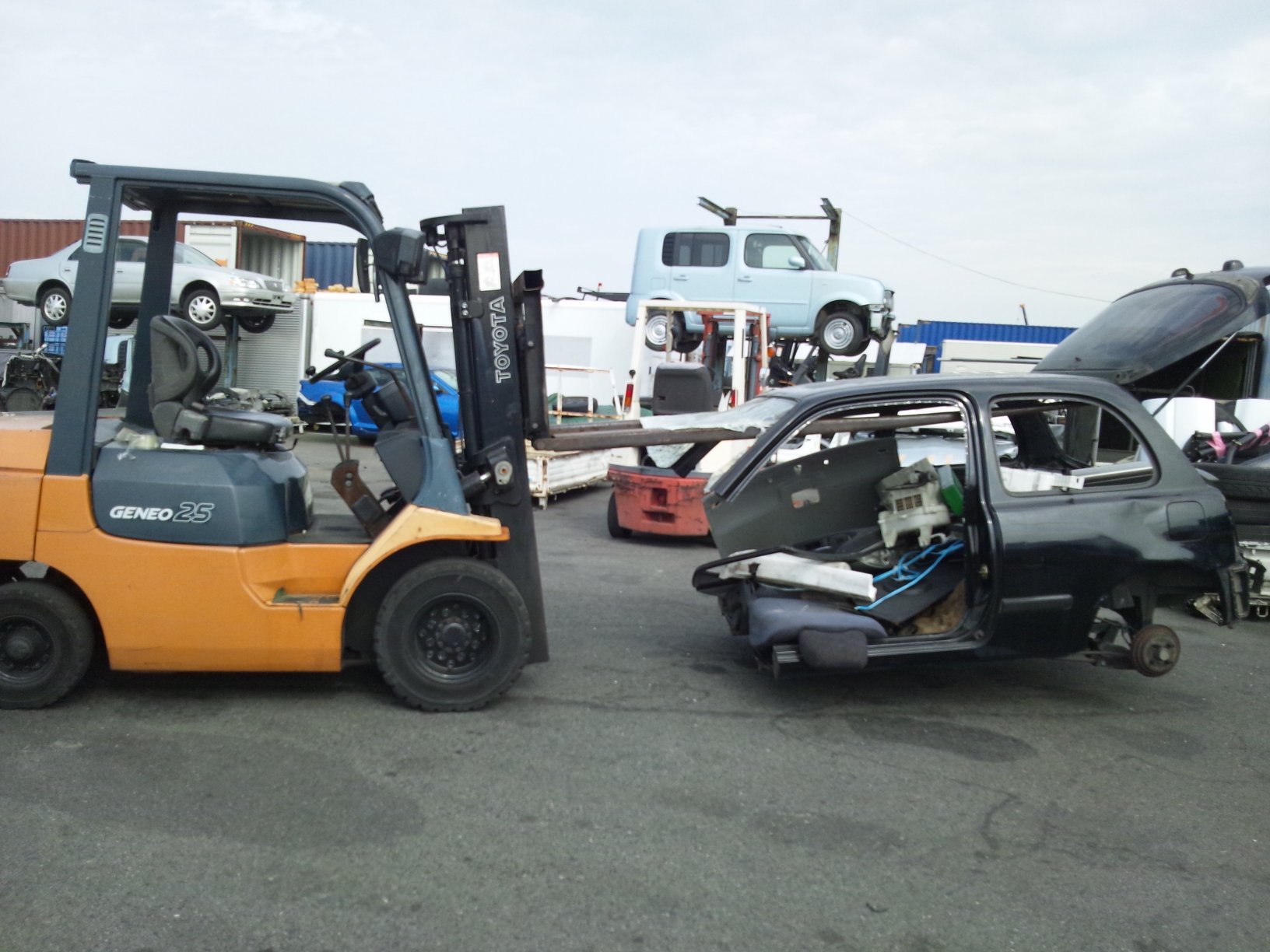 Here is what I picked up and I sent these front bumper and rear bumper to Australia :D
With container share, you can send full body kit for $450 AUS. Tax included :) ask me for details! :D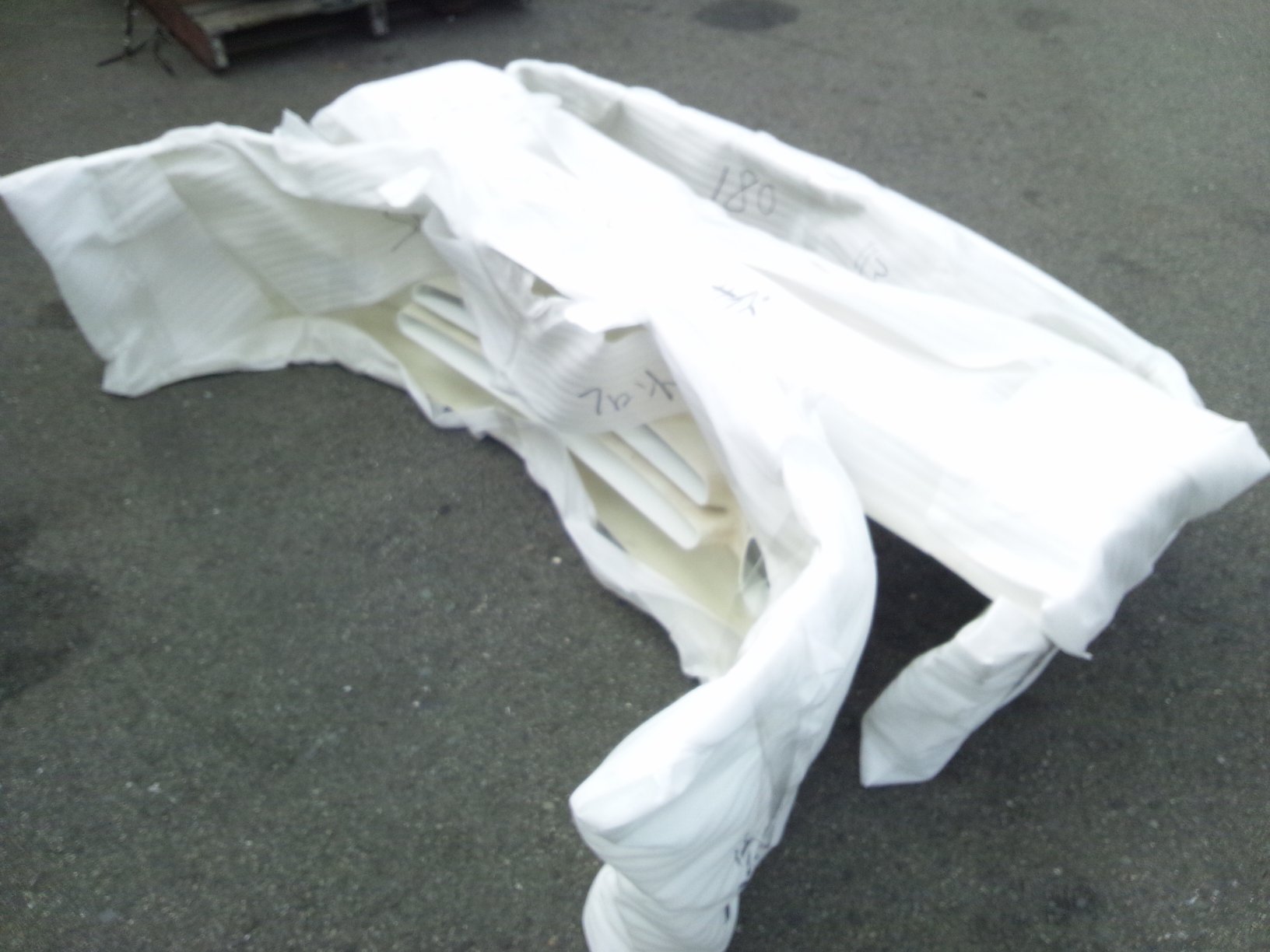 I also picked up S15 front bumper, Y34 full body kit all from SuperMade :D
Its amazing how many things I can put into my 180SX!
A little embarrassing to drive like that going back though...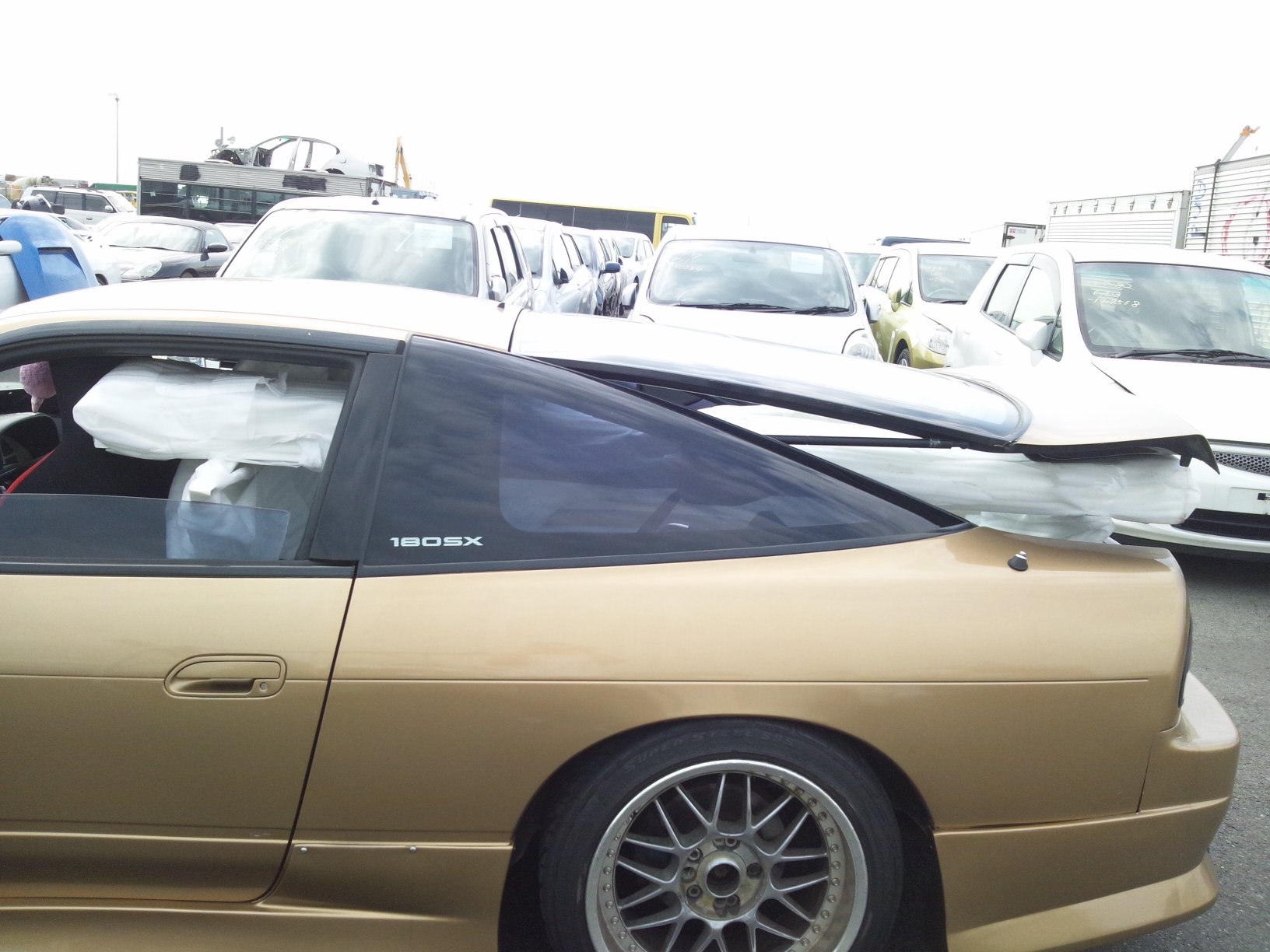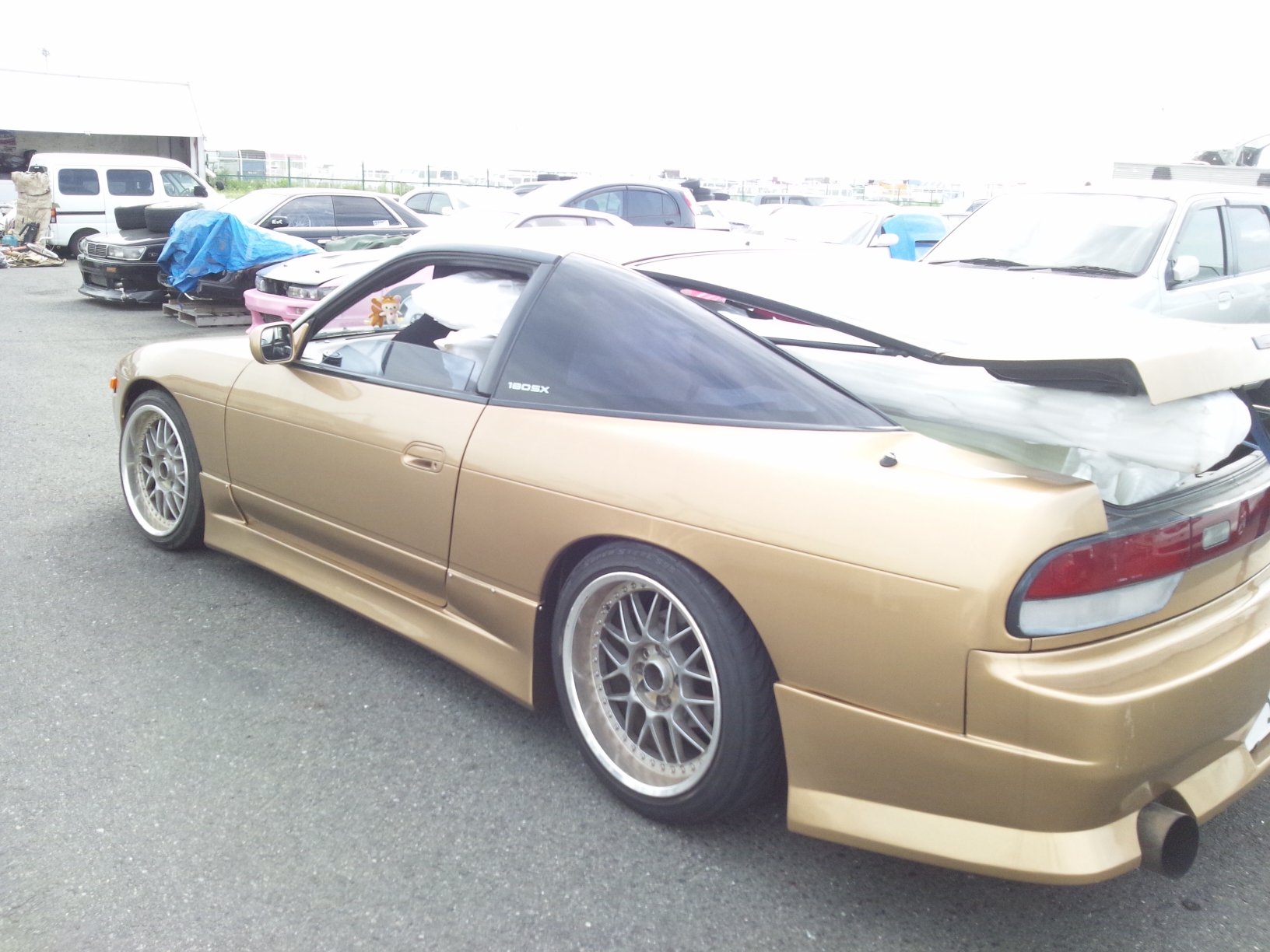 July 31, 2011
More details from yesterday, that I picked up aero parts
They are now in my spare room waiting to be shipped along with other parts...
Black one with rear wing from Super Made.
They are not on their new website, but you can still place an order.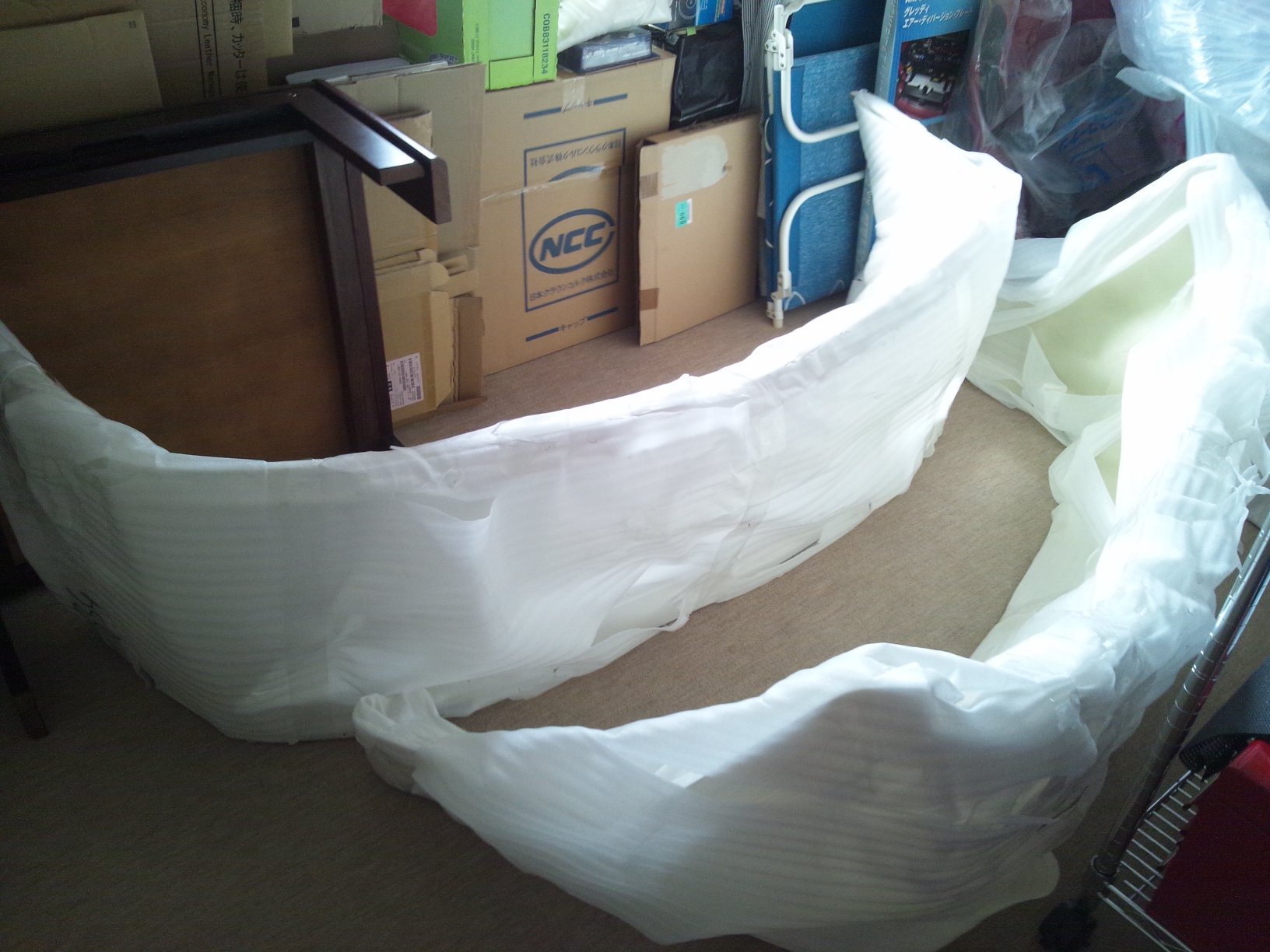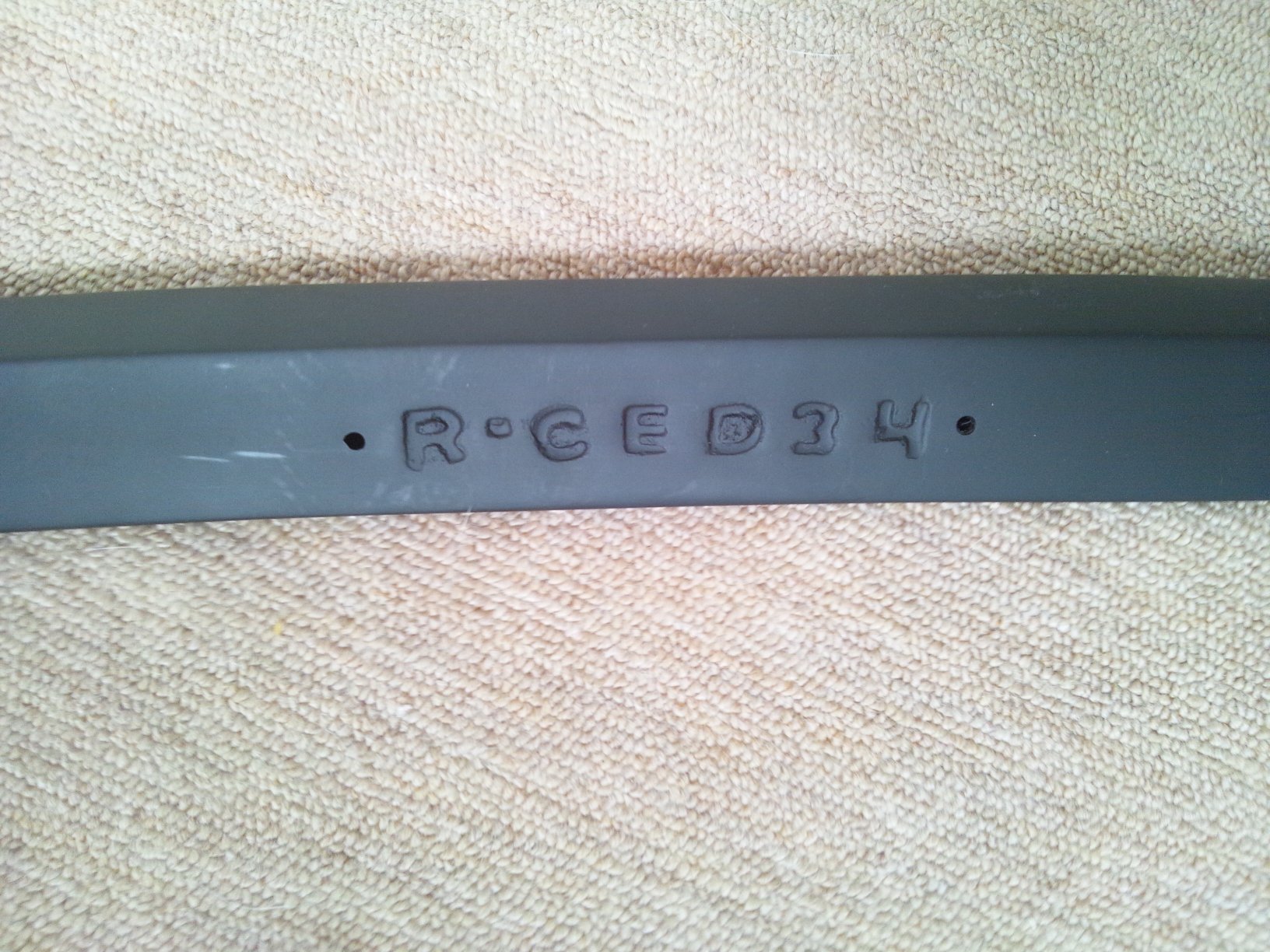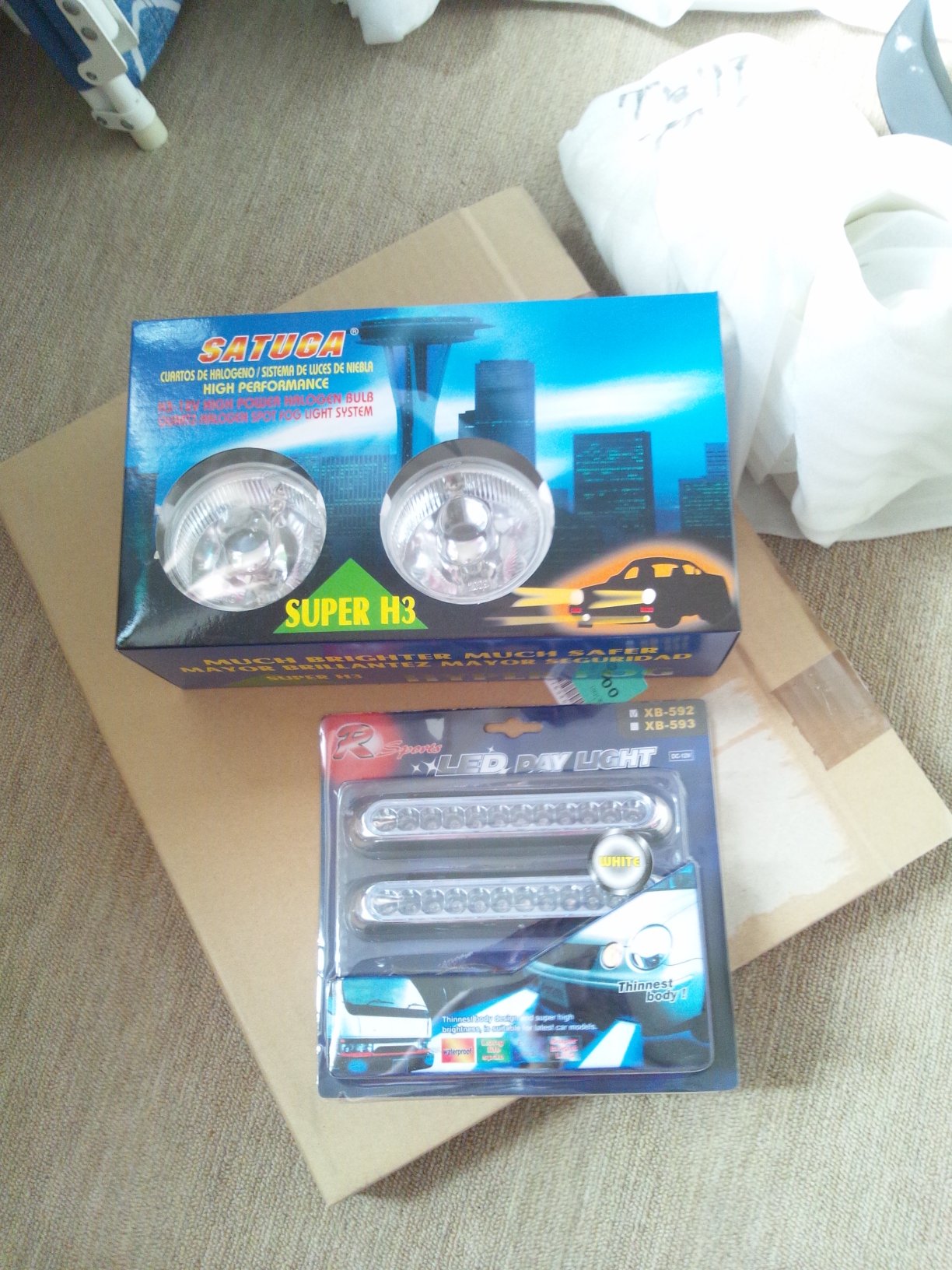 ← Those H3 fog lamp kit and LED lights are included in a set for Y34 aero kit.
Aug 1, 2011
Sticker order from Austrlia :)
Yes, you can order small things like these too from us! :)
Shipping to Australia were 400yen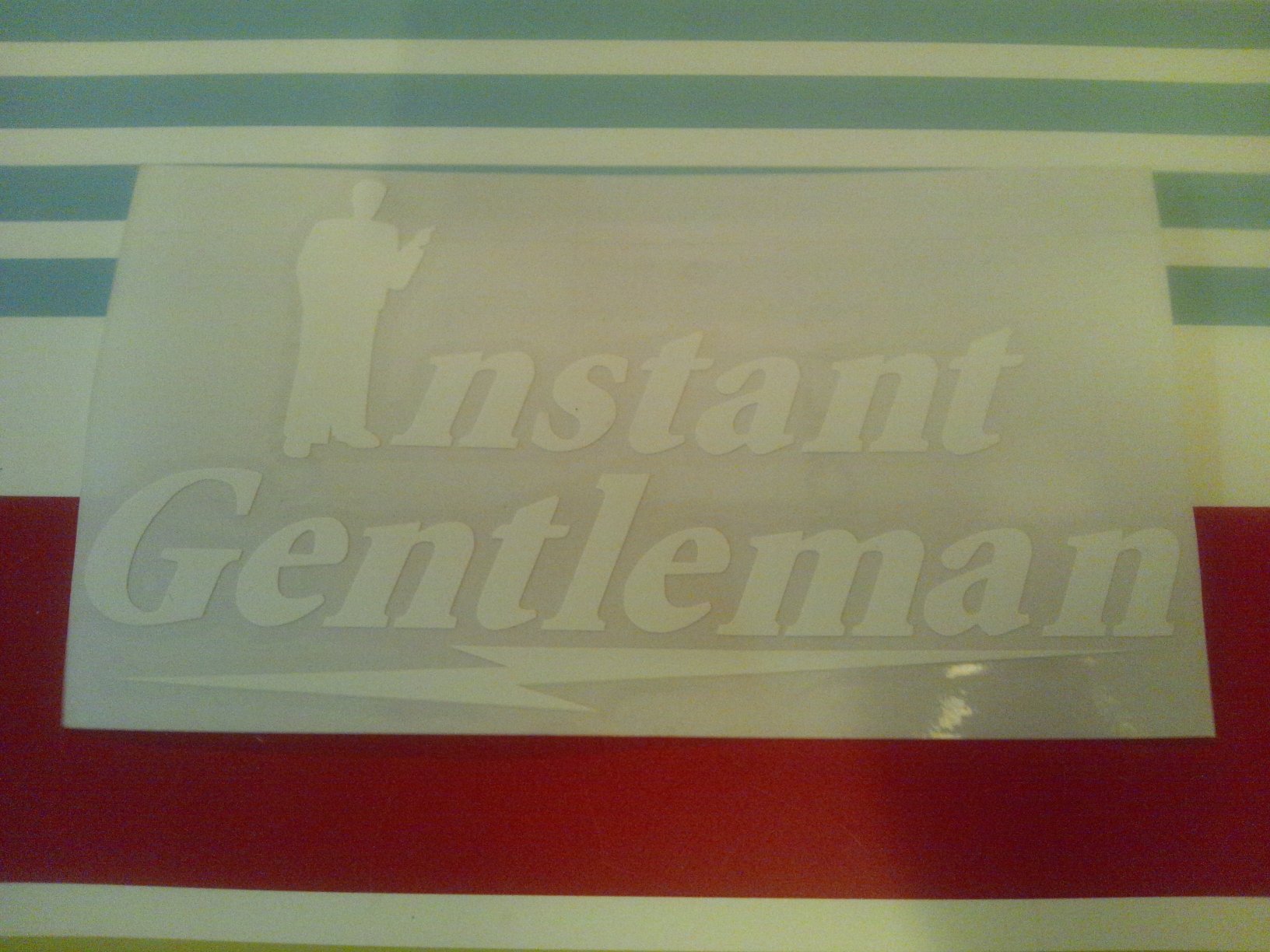 I'm sure you have came across rip on your seat before....
Here is a quick solution to protect your lovely seat from further damage :)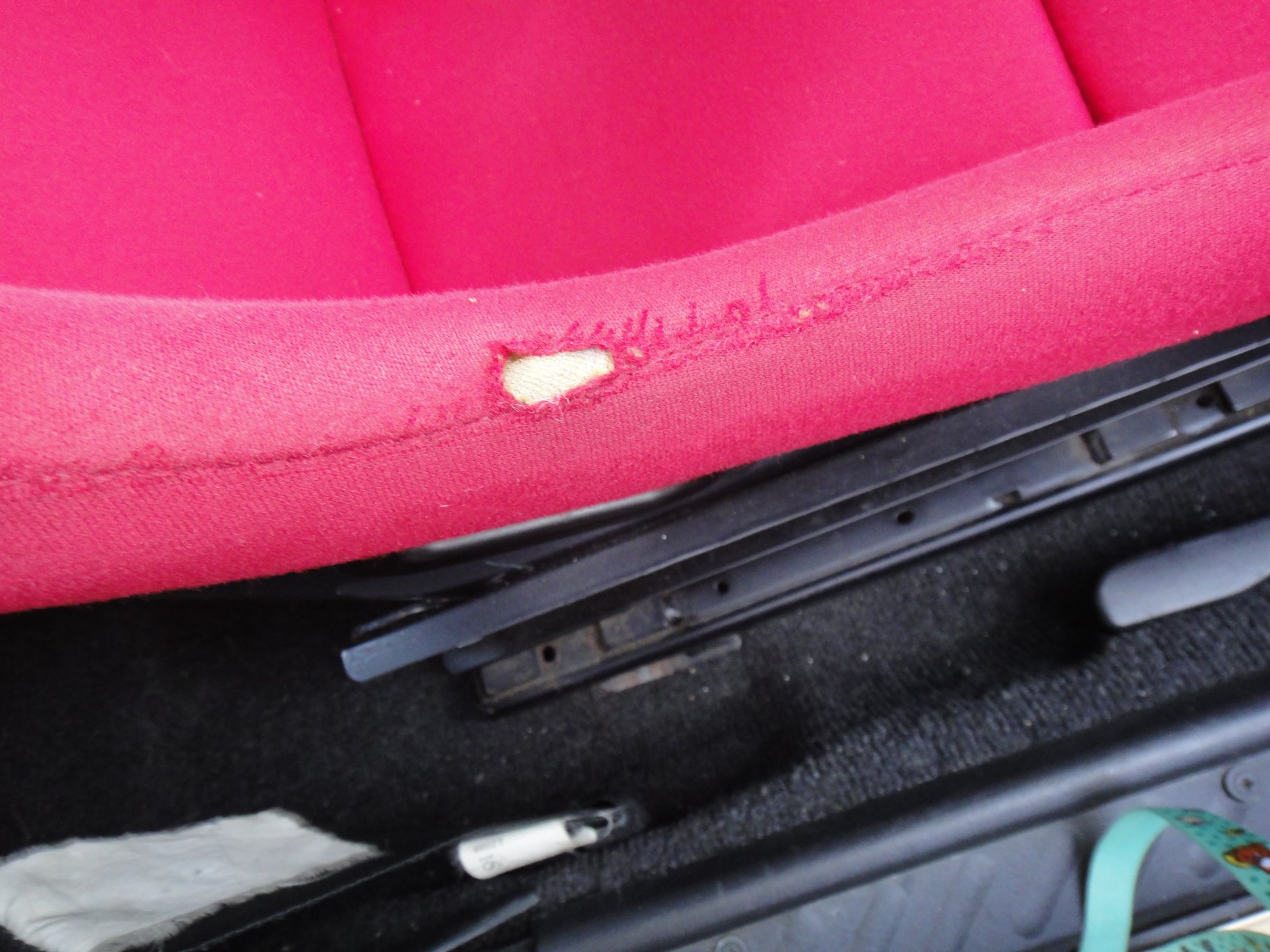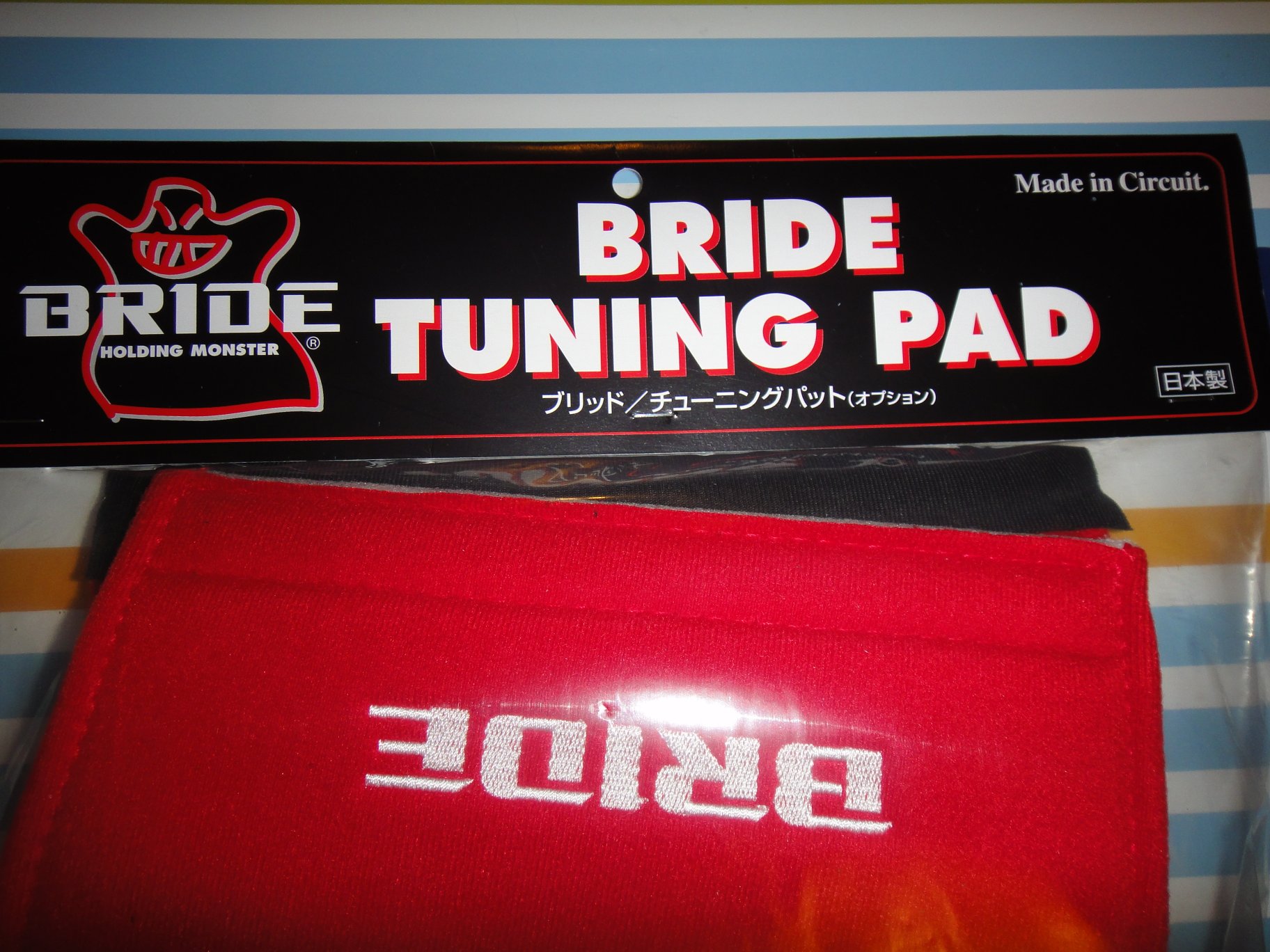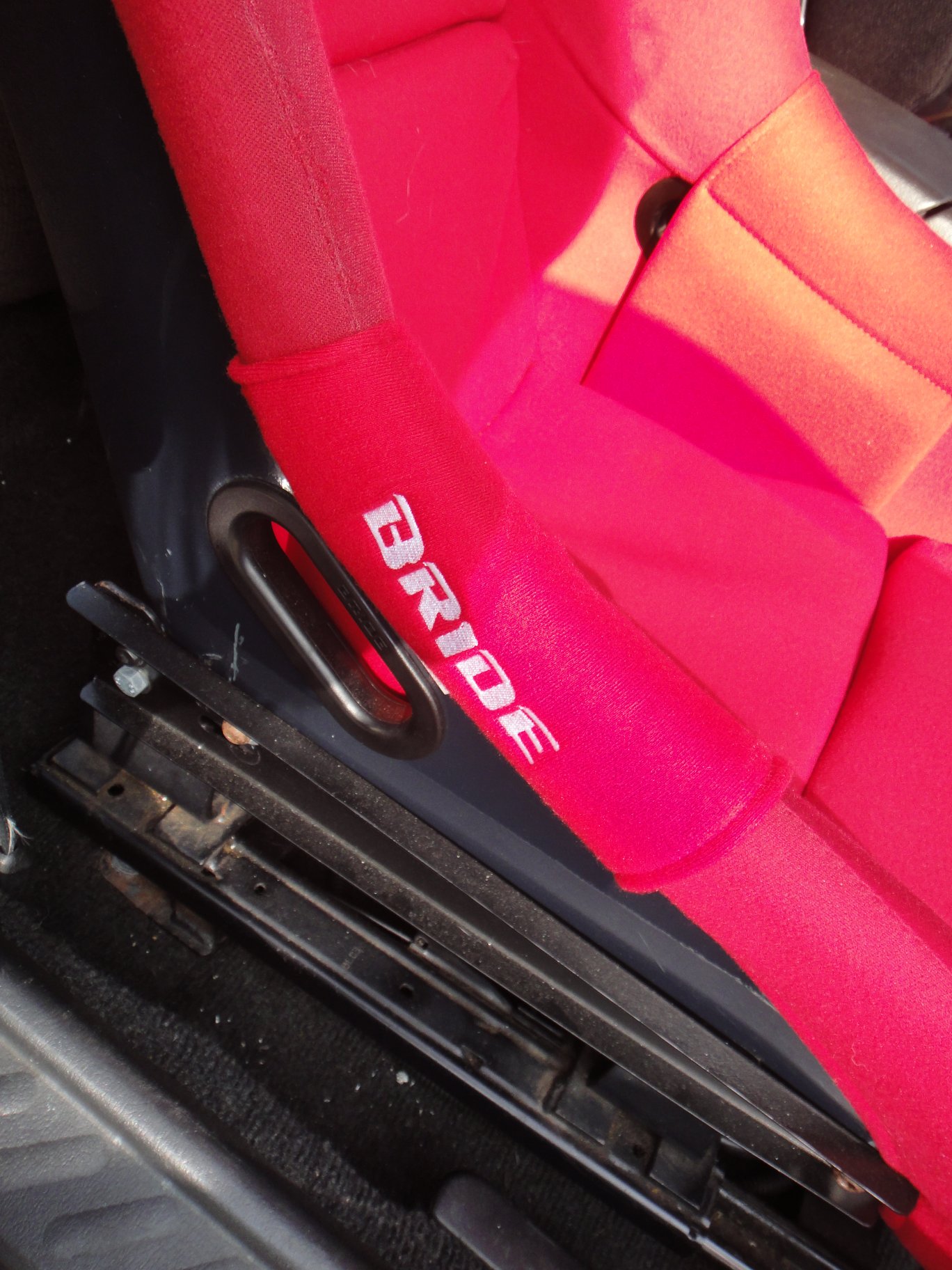 You can choose the colour from RED, BLACK and BLUE :)
They come for both sides and are 5250yen for a pair :)
Please don't comment on the special seat-rail I have under my seat :(
I can't reach my clutch otherwise.... :(
Aug 8, 2011
Little work on my car...
Changing rotor and caliper along with 5H hub :)
Rotor family haha


Front: what I'm going to use
Middle: GT-R one
Back: big rotor
all for 180SX, but you can see the rear difference in size!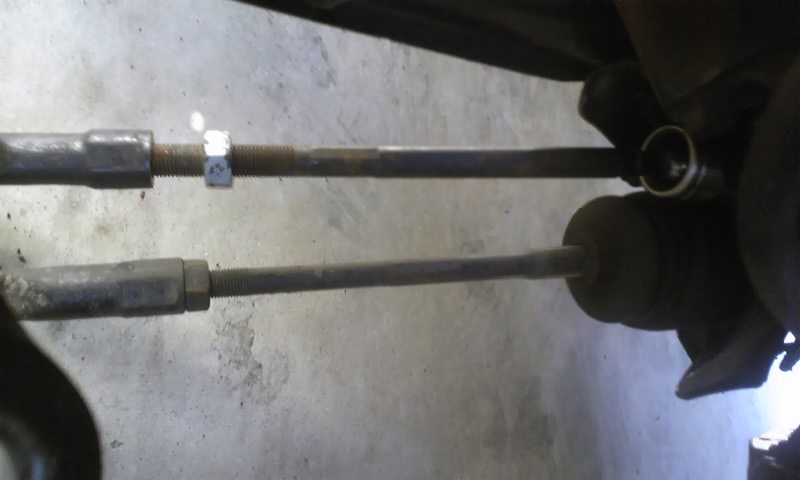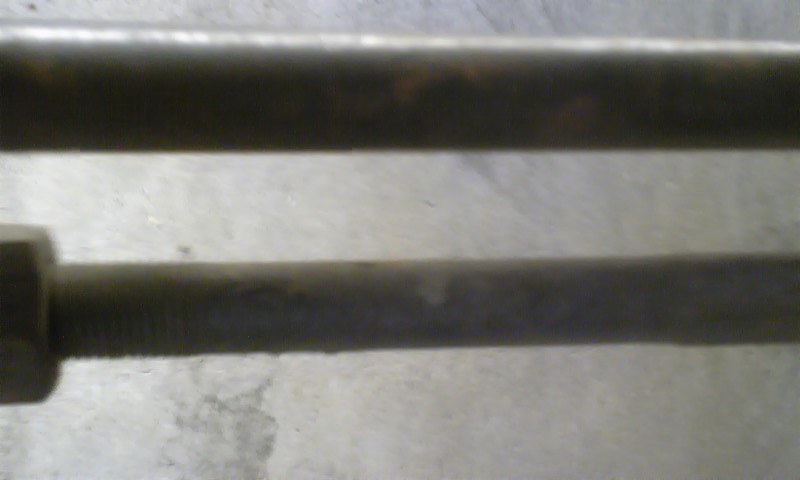 Can you tell the difference between these tie-rods? :)
The big one is for R32 and thin one is on normal spec S13.
Yes, I need a new/stronger tie-rods! :(
Since I found these lying around in my house, I installed them. :)
Angle spacers :D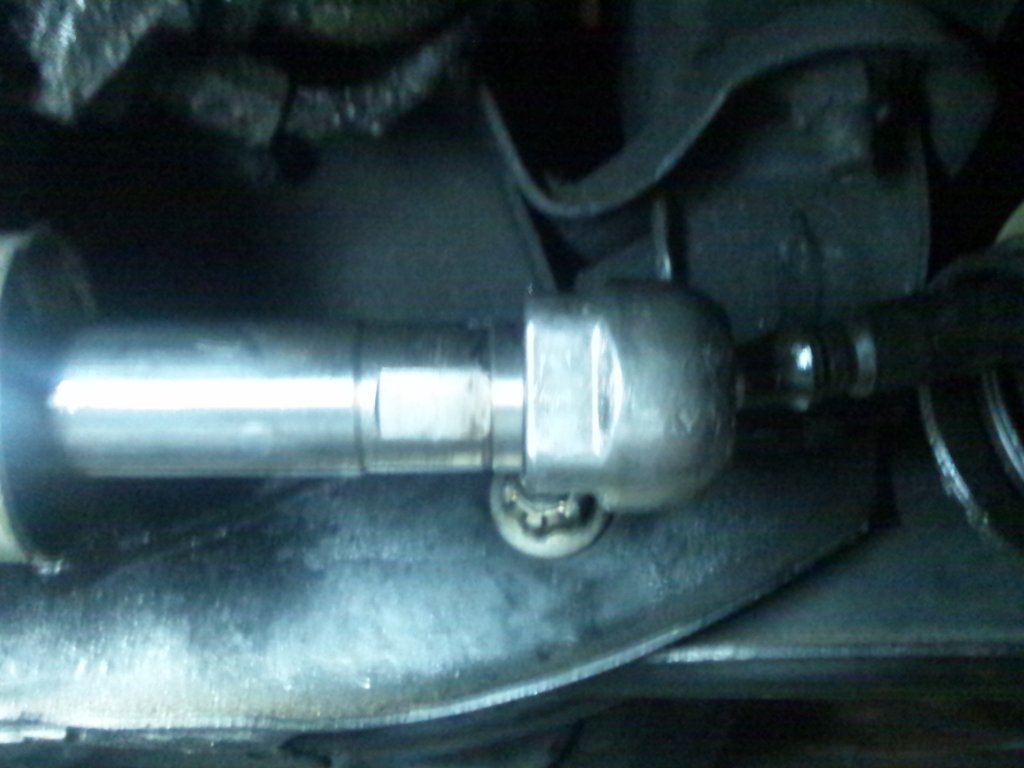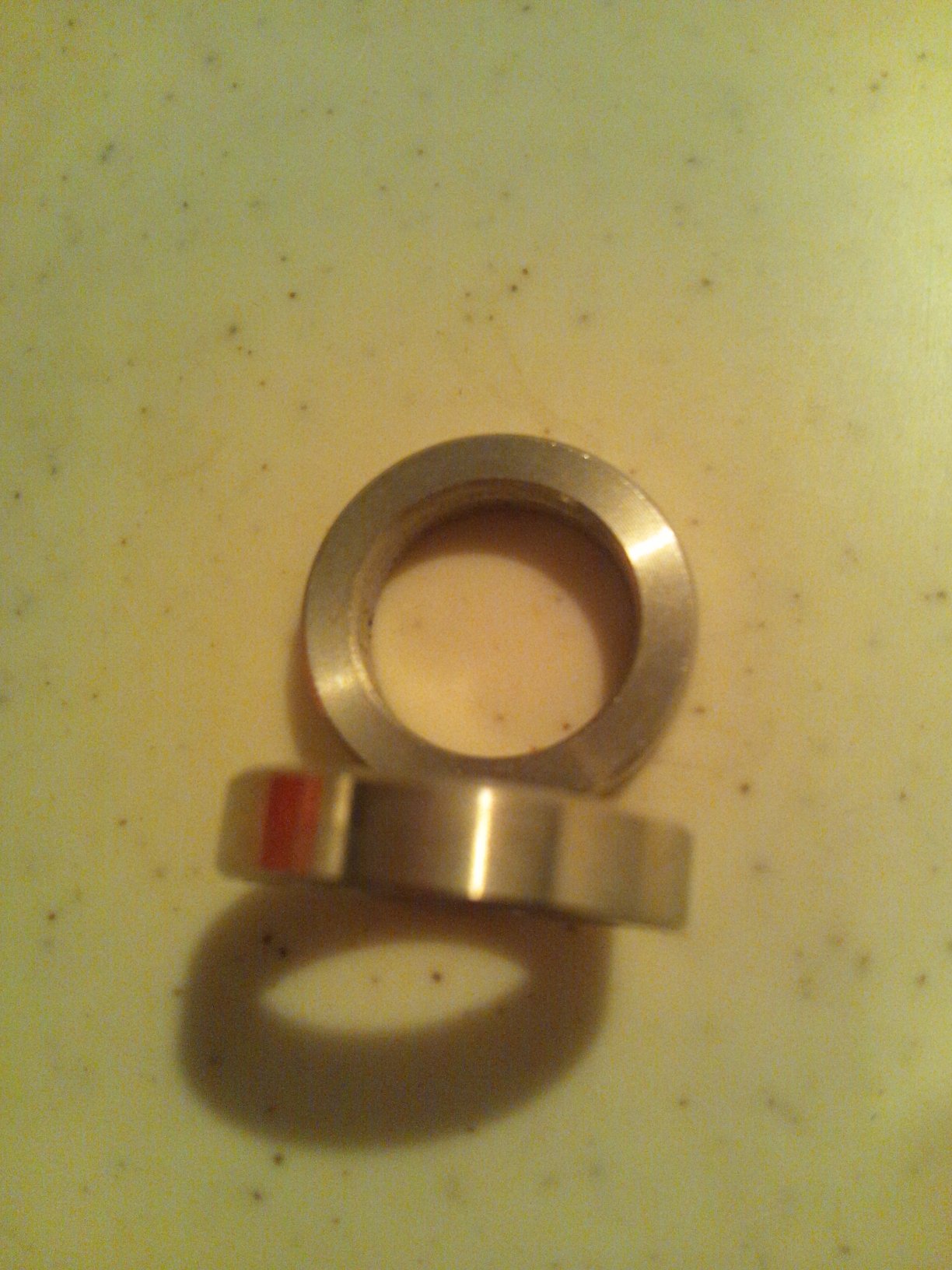 Aug 27, 2011
Today, I have received set of wheels that I have been waiting for a month :)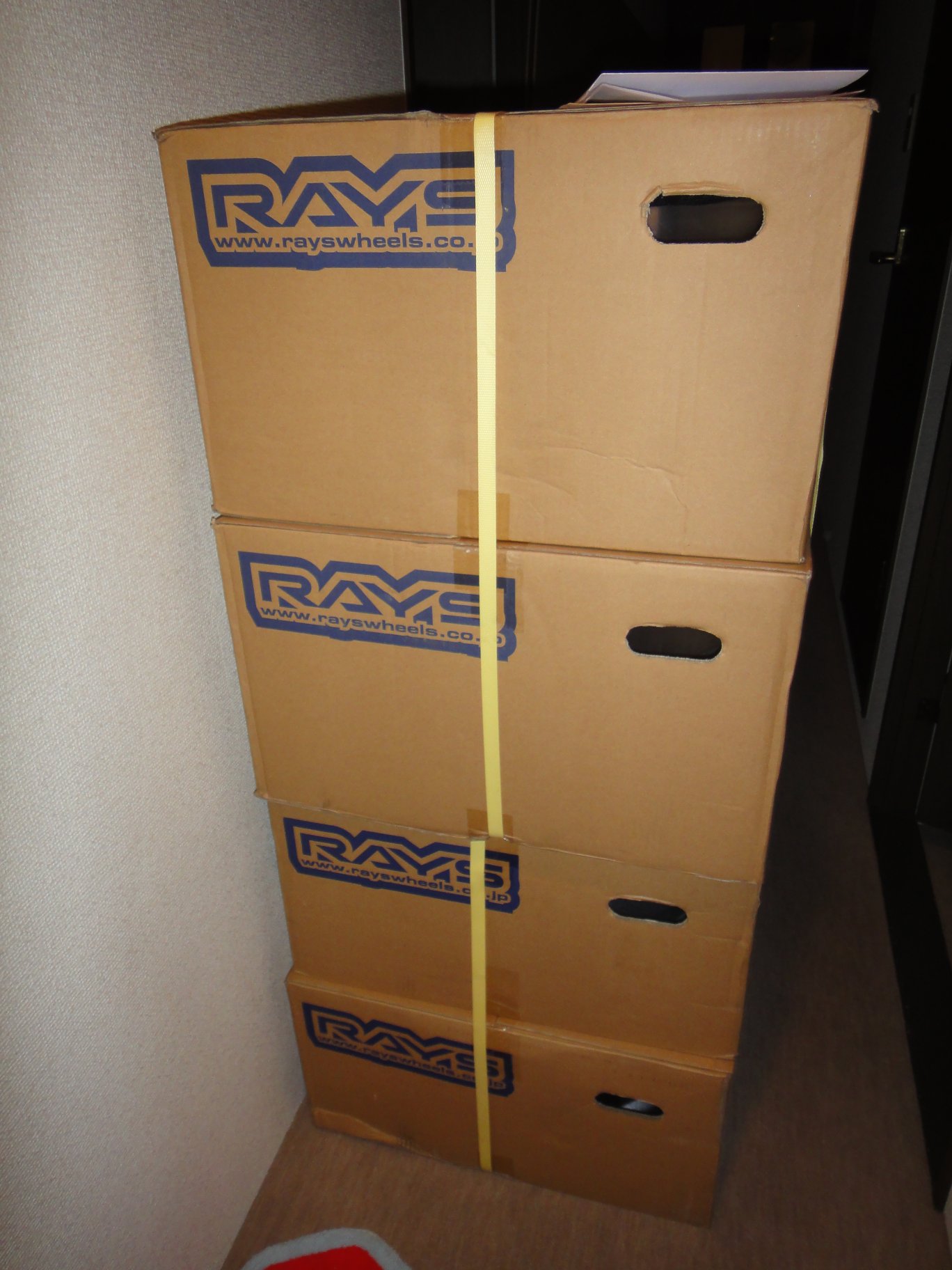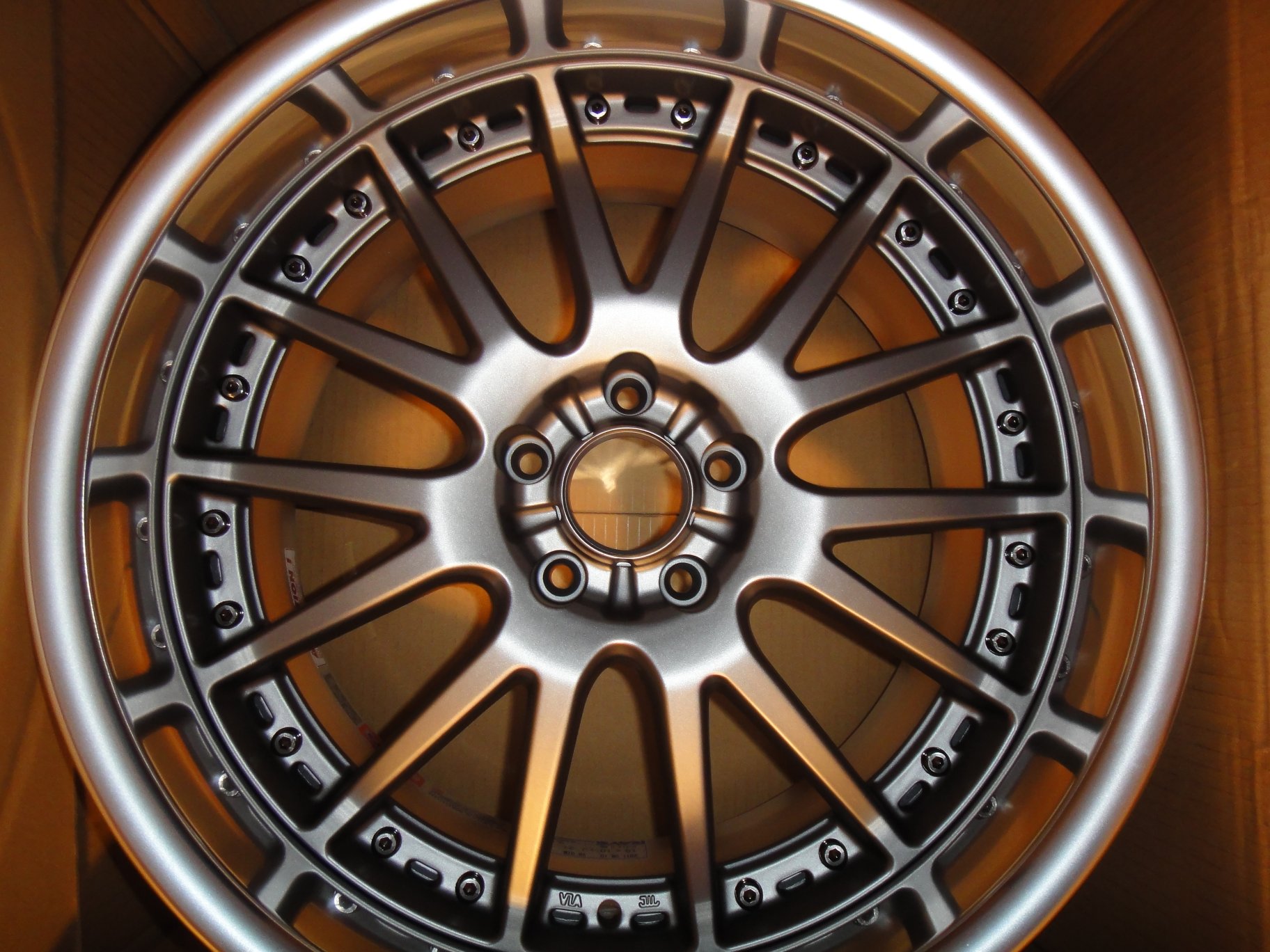 BLING!
They are brand new wheels from VOLK RACING GTM gum-metalic 8.5J and 10.5J :)
Soon after that, I also received some more products :)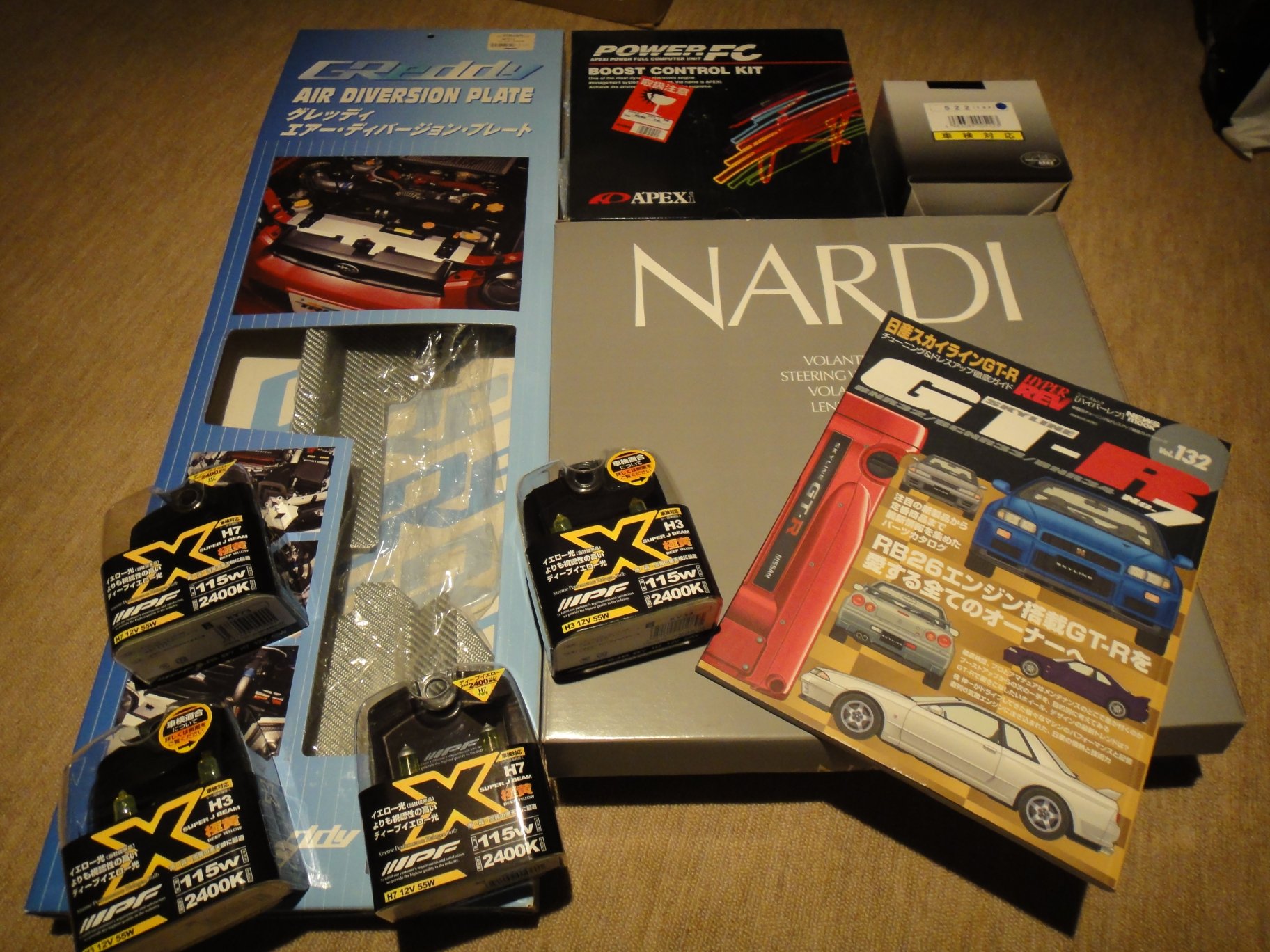 Above is Greddy cooling panel (discontinued item now) few fog lamp bulbs, new NARDI steering, steering hub, Power FC boost controller kit, GT-R Hyper Rev and HKS Metal catalyzer :)
Aug 31, 2011
Today, I went to pick up this trunk wing for Y34 to Blow Design :)
It's glue on type and comes with sticky tape and instructions :)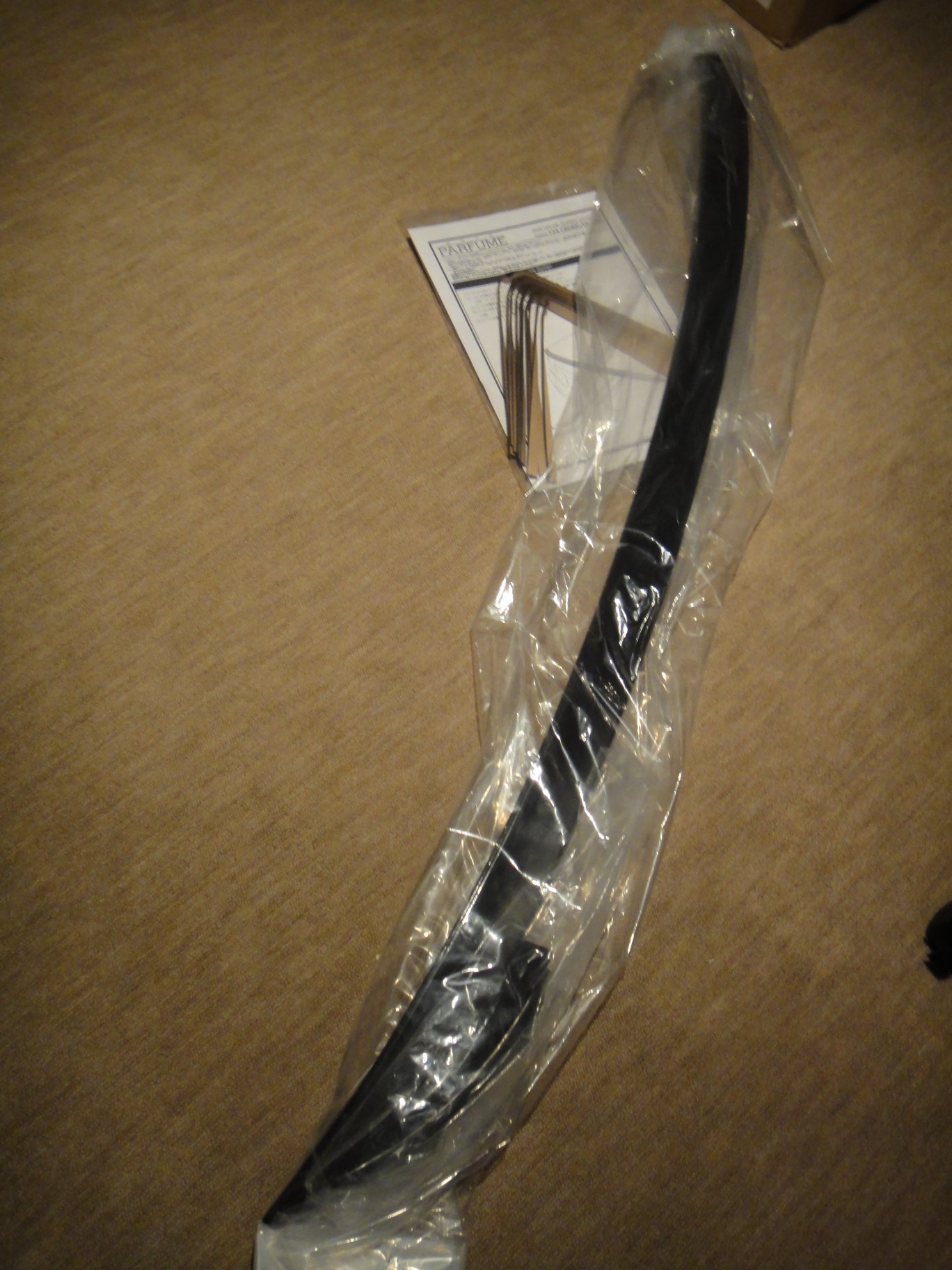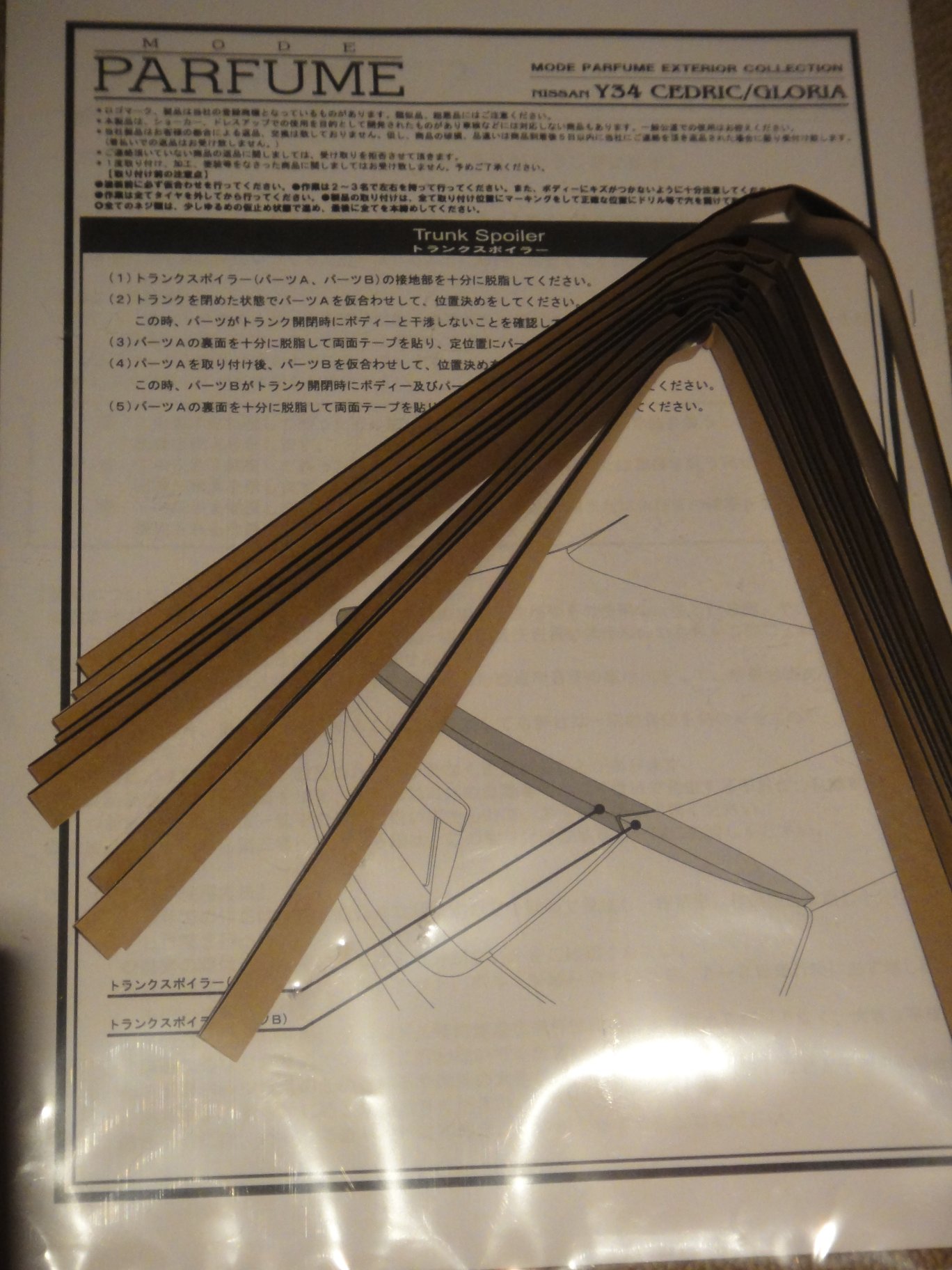 Sept 3, 2011
Working on my 180SX front window...
This black film is ever so great for me as when it's a sunny day, I can't see where I'm driving properly because I'm only 5ft... haha
Having this film blocks the sun as the visors are no good for me :p AND it looks good... haha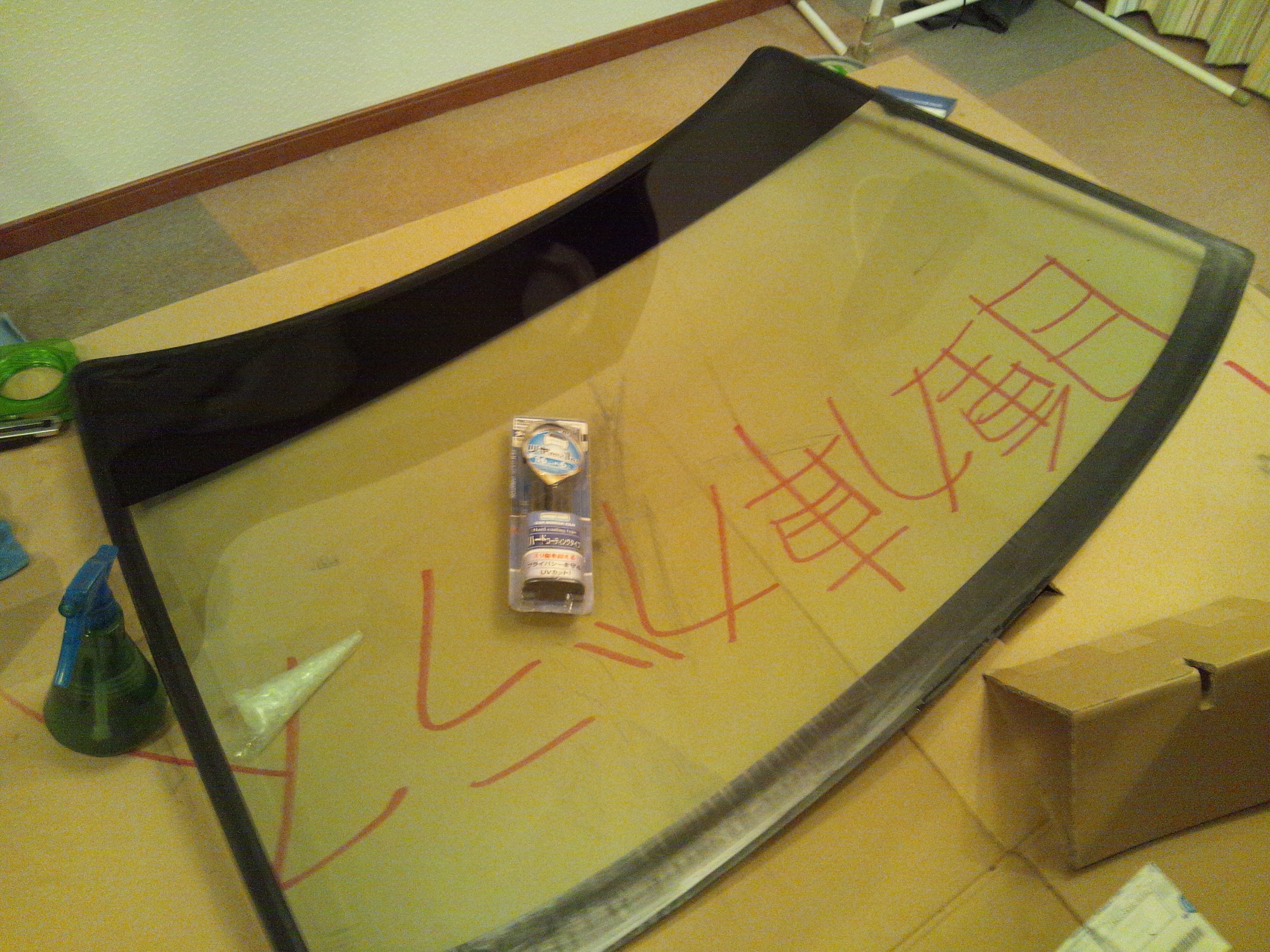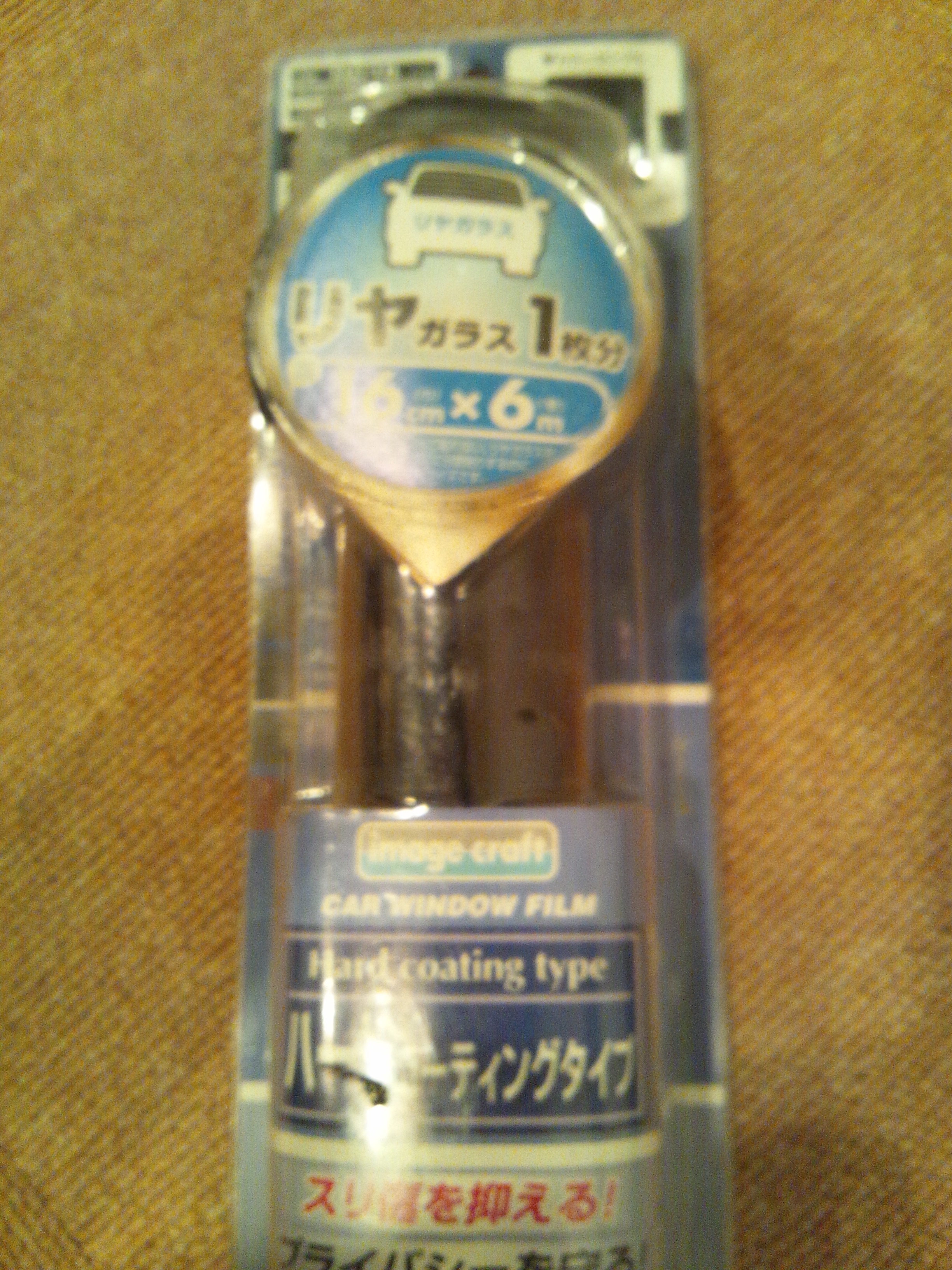 Sept 7, 2011
Finally a package to my customer has left my office.
4 wheels and 1 complete aero kit, flying to NL... :D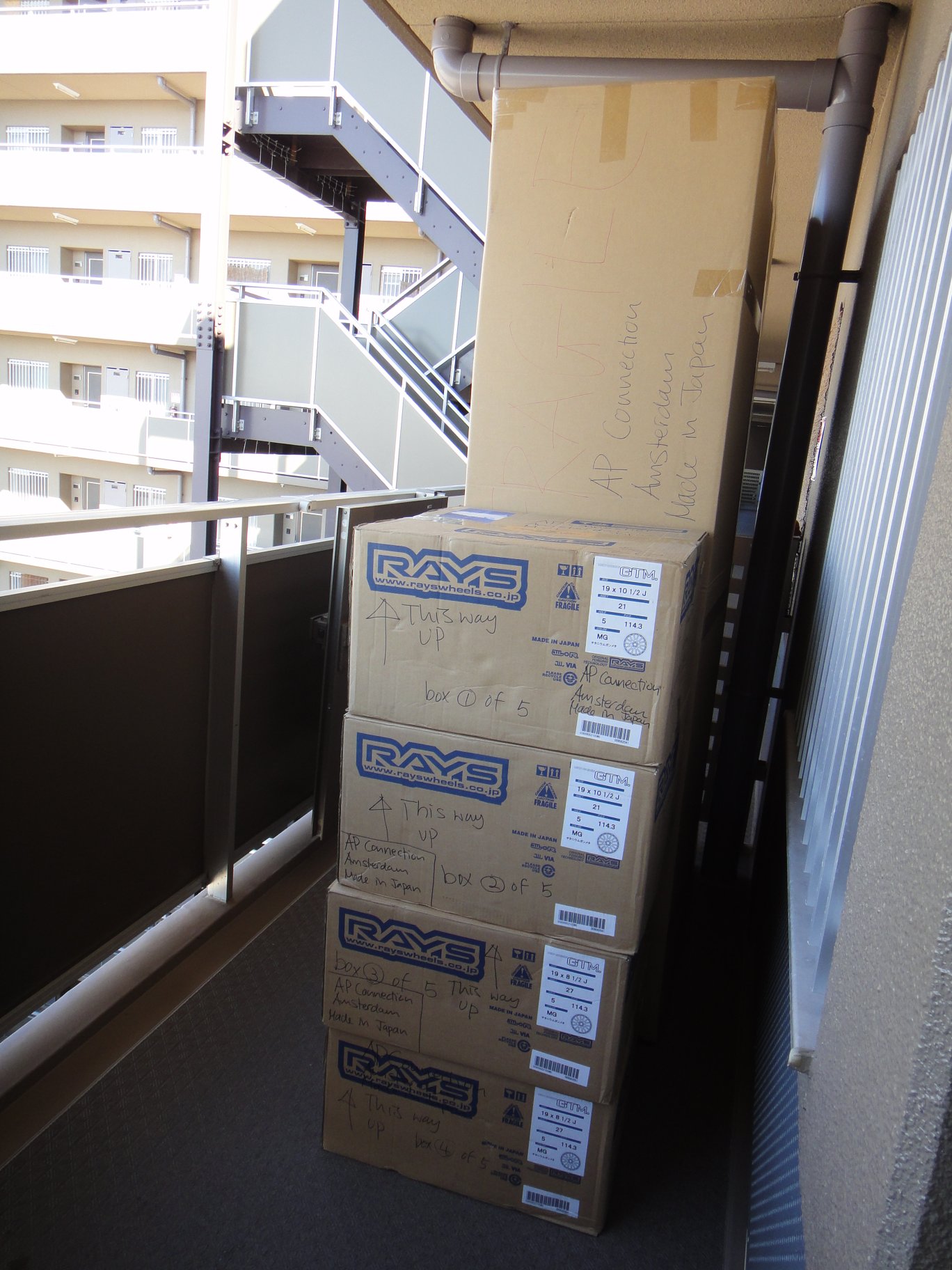 Sept 10, 2011
Picking up these brand new corner lights for S13 :)
Crystal ones and grey ones are available, but these fully orange version is hard to find now...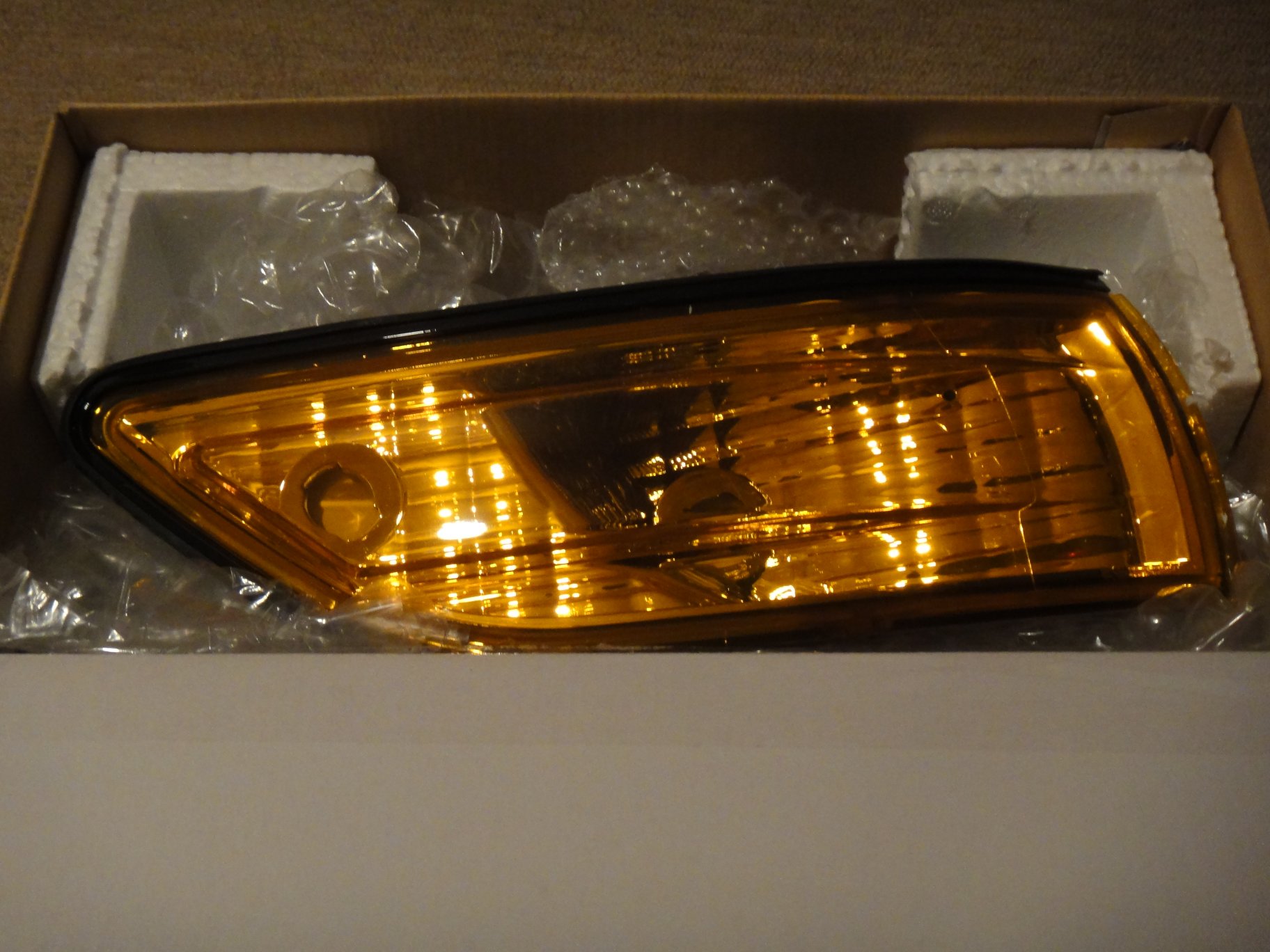 Sept 11, 2011
Today, I went to pick up these side markers for Celica ST series.
This is USA version from S.P.I.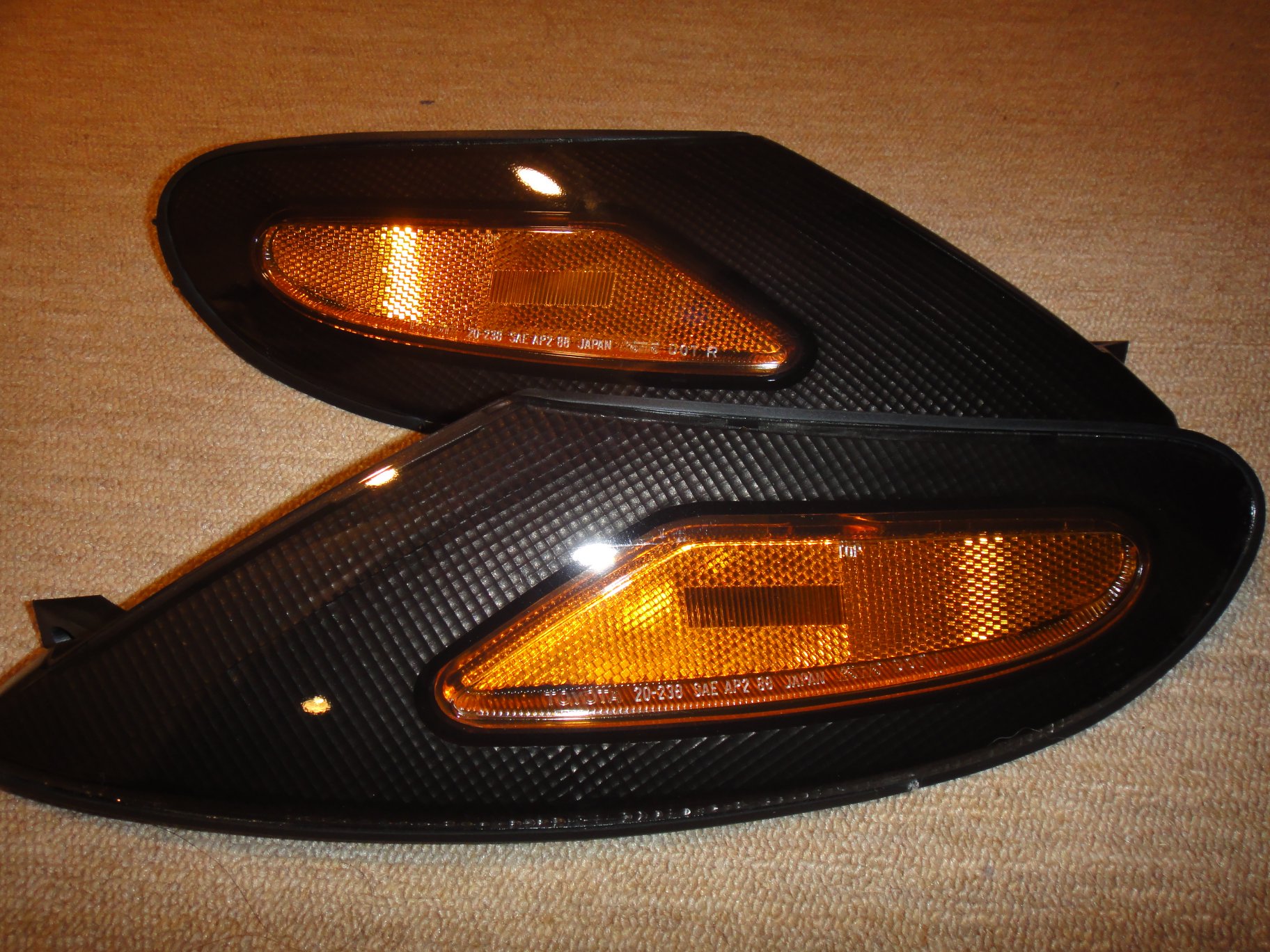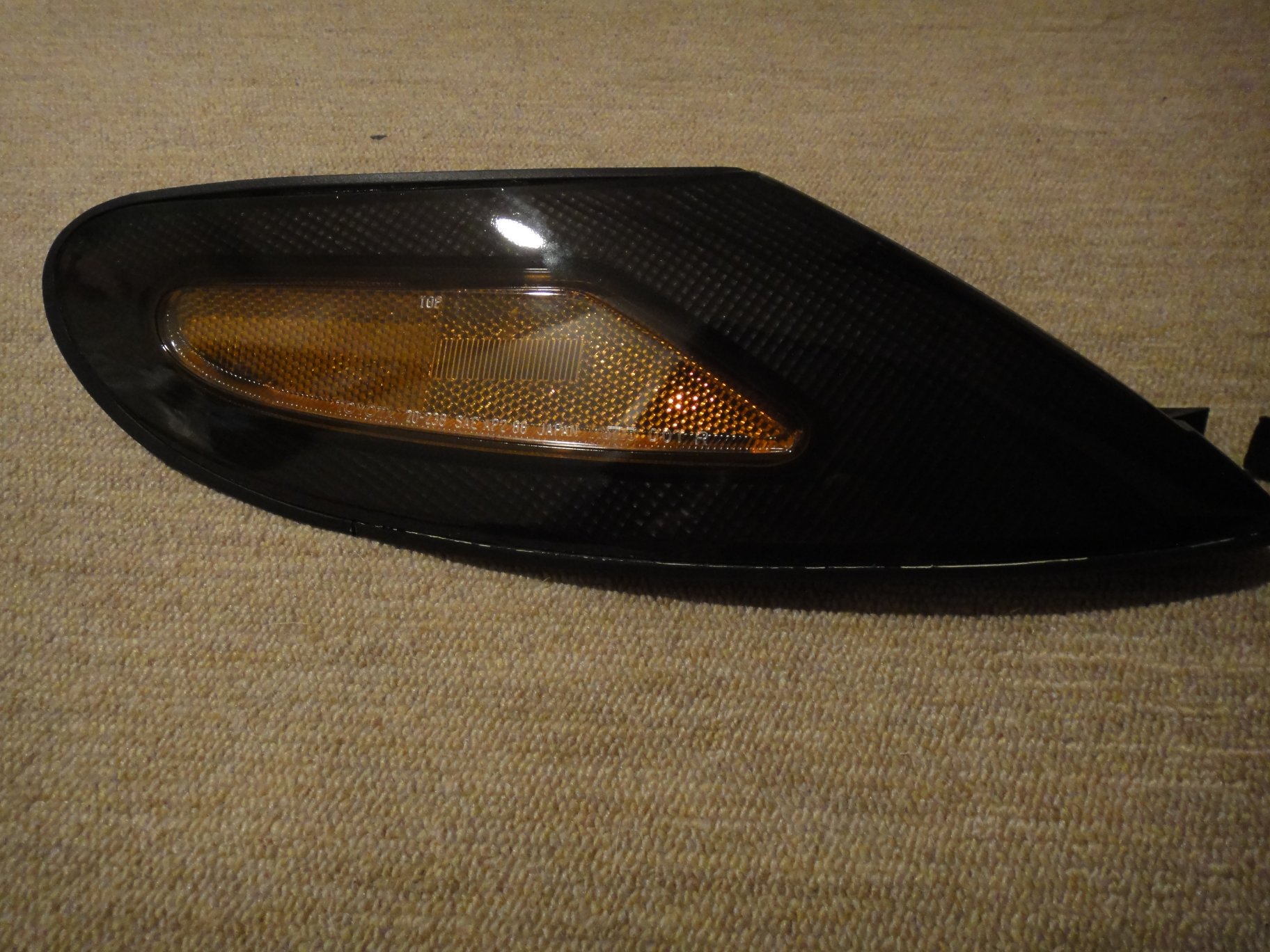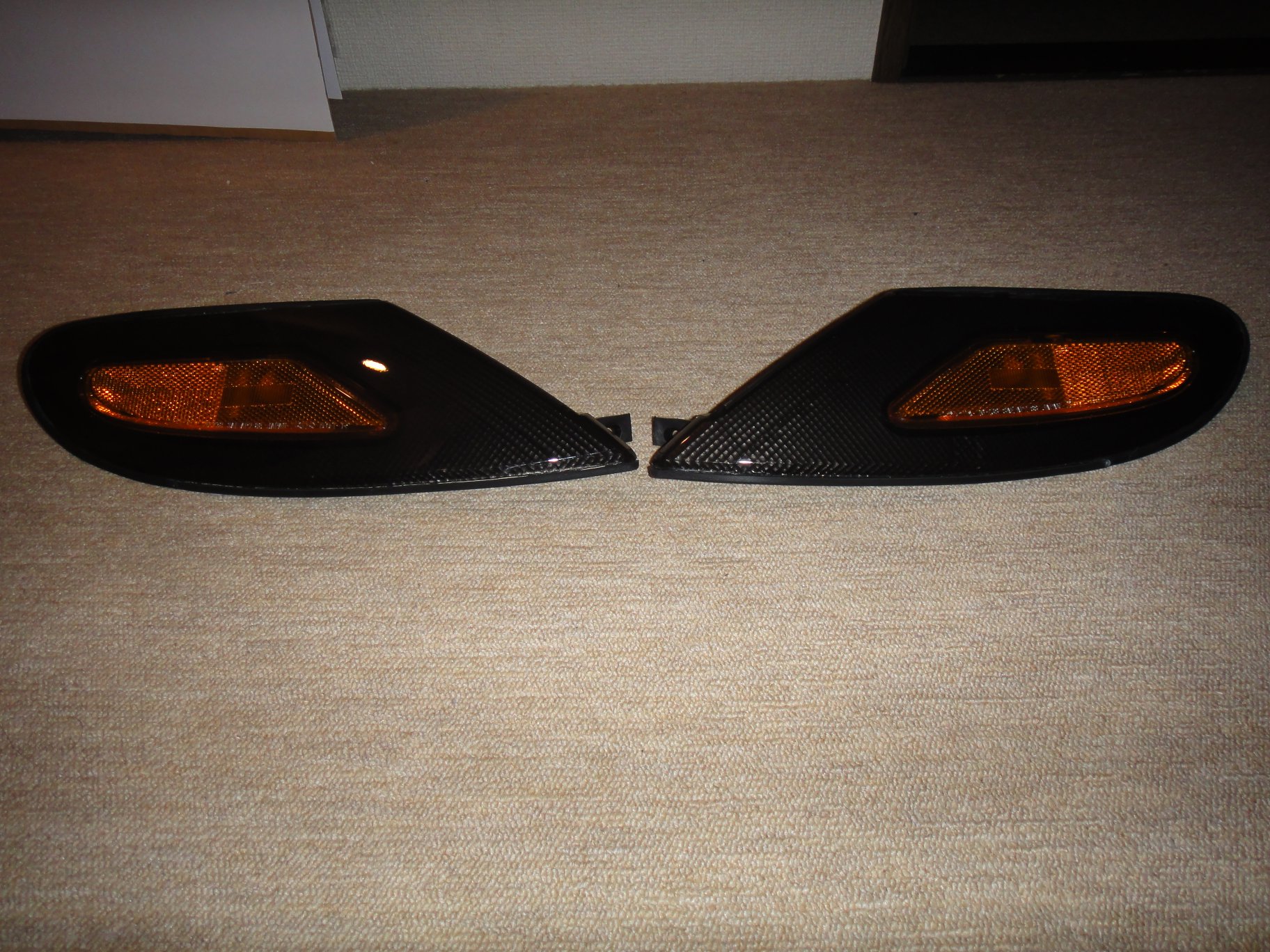 Sept 12, 2011
All ready, re-pack to send them away! :D